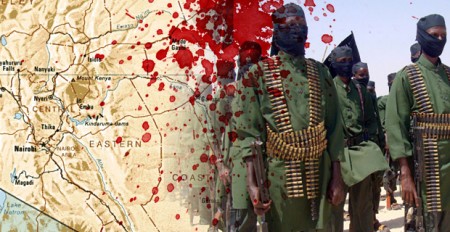 Terrorists from al-Shabaab, the Somali al-Qaeda affiliate, attacked the small Kenyan coastal town of Mpeketoni near the tourist center of Lamu on Sunday and killed 48 people, according to officials in the east African nation.
Men watching the World Cup at a hotel were systematically executed while women were forced to watch, according to Kenya police commander David Kimaiyo. The terrorists said the execution was in response to the activity of Kenyan troops in Somalia. Kenya has sent troops there to counter al-Shabaab kidnappings and attacks.
Like Nairobi's Westgate Mall attack last year, the Mpeketoni attackers reportedly gave life-or-death religious tests.
(Read the rest of the story here…)