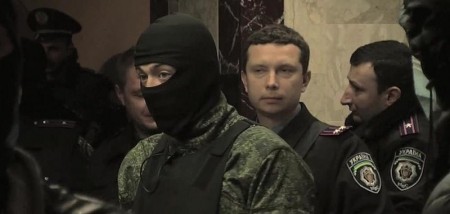 Intense fighting raged Thursday in eastern Ukraine, where pro-Russia insurgents said they were losing the battle with government forces and begged the Kremlin for military help.
NATO's chief, meanwhile, accused Russia of resuming a military buildup along the border designed to intimidate Ukraine.
Russian President Vladimir Putin has been under pressure from nationalists at home who have demanded that he send troops into eastern Ukraine to help the rebels. But Putin has stonewalled insurgents' pleas to join Russia and welcomed a peace plan and proposed cease-fire put forward by new Ukrainian President Petro Poroshenko.
(Read the rest of the story here…)