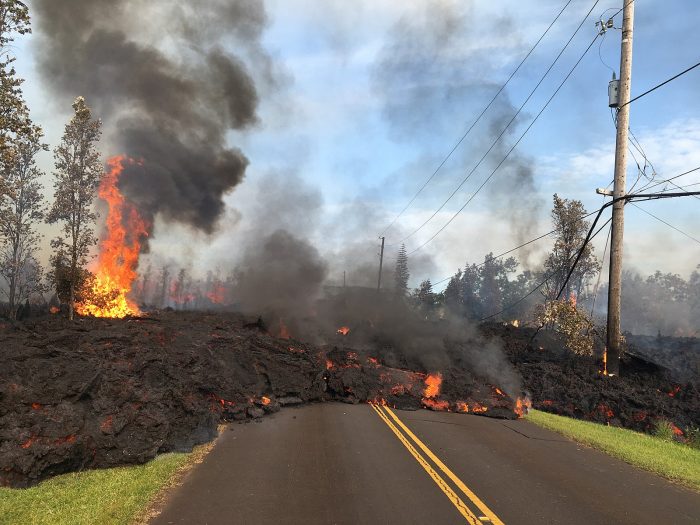 Lava just keeps pouring out of Kilauea, and the destruction that we are witnessing in Hawaii right now is unprecedented.  Here is an excerpt from the latest report by USA Today…
Hundreds more homes were destroyed overnight in Hawaii as searing lava oozed into a rural area filled with vacation houses, including one belonging to Hawaii County Mayor Harry Kim.

The full extent of destruction was still coming into focus Tuesday, but Janet Snyder, a spokeswoman for Hawaii County, told the Associated Press it was "safe to say that hundreds of homes were lost" in the Kapoho Beach Lots and Vacationland neighborhoods of the Big Island. She said Kim's second home in the area was one of those lost.
Aerial footage shows lava spewing from Hawaii's Kilauea volcano. Three people were airlifted to safety as lava threatened an area where they had become trapped, the latest in a series of evacuations from Hawaii's big island. https://t.co/OL0HAbmOib pic.twitter.com/U2BD1eKuef

— ABC News (@ABC) June 5, 2018
What is causing volcanoes all over the planet to suddenly erupt like this?
Please feel free to tell us what you think by leaving a comment after this article…