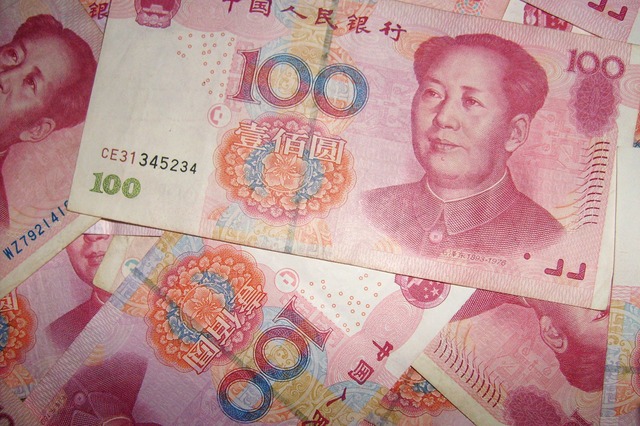 As Russia struggles  to survive economically , China has swooped in and announced that on Monday they will start trading more comprehensively with Russia in Chinese yuan, cutting out the dollar completely.
From Bloomberg: "China will allow trading in forwards and swaps between the yuan and three more currencies in a bid to reduce foreign-exchange risks amid increased volatility in emerging markets.
&nbsp
The China Foreign Exchange Trade System will begin such contracts with… Russia's ruble…from Dec. 29… That will extend the yuan's swaps trading to 11 currencies on the interbank foreign-exchange market. The new contracts come amid Malaysia and Russia are China's eighth and ninth biggest trading partners."
---
Currency Transactions without Dollars between Russia and China increased 2400% in the 4 months between July and October 2014
Russian President 
Vladimir Putin 
has been trying to strengthen ties with China and avoid using the dollar since the US instituted economic sanctions on his country several months ago.
Efforts by China to increase the international use of the yuan, 
as the world's second-largest economy promotes 
it as an alternative to the U.S. dollar for 
global trade and finance. 
As
WSJ
reports
, "In an interview with the Russian news agency
Tass
, Mr. Putin said that oil giant 
Rosneft 
is working with a major Chinese corporation to receive renminbi as a payment for a significant flow of oil.
"We're moving away from the diktat of the market that denominates all the commercial oil flows in U.S. dollars," Mr. Putin said. Russian companies are increasingly shifting to direct renminbi-ruble trading to settle their imports and exports with Asia.
Turnover in direct transactions in the two currencies soared to $1.2 billion over the course of October, from $307 million in September and as low as $52 million in July, according to data available on the website of the China Foreign Exchange Trading System, the trading division of China's central bank.
"Volumes are picking up as both countries aren't against using their own currencies instead of the dollar for mutual transactions. I expect the turnover to grow," said Evgeny Gavrilenkov, a currency strategist at Sberbank .
The Moscow Exchange reported a record daily turnover of 1.5 billion yuan ($245 million) against the ruble on October 16.
Ruble-yuan trading was launched by the Moscow Exchange in 2010 but failed to gain significant interest from Russian companies until October, just after the U.S. and Europe widened their sanctions against the country.
To further strengthen cooperation, the exchange signed an agreement with the Bank of China in October and is currently negotiating with Chinese authorities the launch of new services to investors on the Chinese and Russian markets.
"Sanctions on Russia will undoubtedly encourage ties with other countries, particularly China," said Andy Seaman, fund manager at Stratton Street Capital LLP which manages a renminbi bond fund.
He added,
---
"The Chinese currency is already likely to be the third most actively traded currency in the world by the end of 2015
and greater trade links between Russia and China
can only accelerate the internationalization
of the renminbi."
Zerohedhge 
reports
, "So while the US continues to parade with "destroying" the Russian economy, even if it means crushing the shale industry, aka the only bright spot, high-paying job-creating industry in the US economy over the past 5 years, Russia and China continue to be nudged by the west ever closer monetarily and strategically, until one day, as we have long predicted,
China and Russia will announce a joint currency, one backed by both China's "surprising" gold reserves and Russia's commodity hoard. 
Then things will get interesting."
Article authored by Carol Serpa. You can find the original story right here.
&nbsp