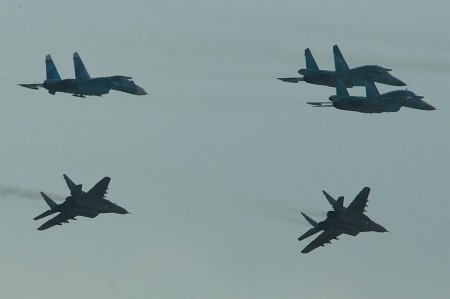 Moscow is considering "surgical retaliatory strikes" on the Ukrainian territory after the standoff has led to first civilian victims among Russians on Russia's territory, a Kremlin source told Kommersant Monday.
"Our patience is not boundless," the source told the newspaper, stressing that "this means not a massive action but exclusively targeted single strikes on positions from which the Russian territory is fired at."
The Russian side "knows for sure the site where the fire comes from," the source said.
The proposed plan echoes a statement by a deputy speaker of Russia's upper house, Yevgeniy Bushmin, who told RIA Novosti Sunday that using precision weapons in response to Ukraine's shelling would prevent further Kiev's attacks of Russia's territory.
(Read the rest of the story here…)