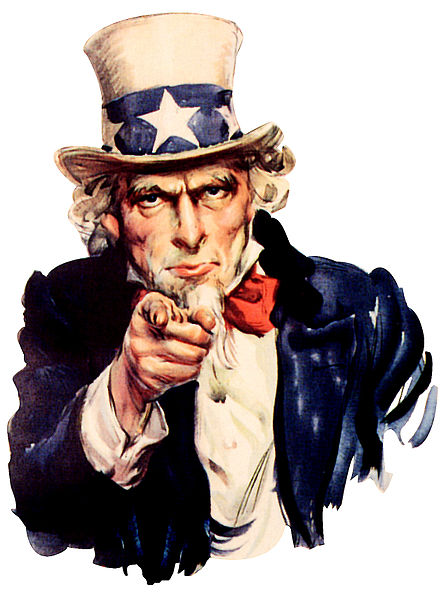 Once upon a time, middle class households took home 62 percent of all income in America.  Today, that number has dropped to just 43 percent.  This is just one of the absolutely astounding statistics that you will read about in this article.  Over the years, the middle class in America has been in steady decline.  Our incomes have been going down, our net worth has been going down, the quality of our jobs has been going down, and yet the cost of living just keeps going up.  As a result of all of these factors, more Americans are living in poverty today than ever before, and dependence on the government has exploded to unprecedented levels.
But of course it doesn't take a genius to figure any of this out.  In fact, politicians of all stripes are saying the exact same thing during this election season…
Bernie Sanders says it is in the midst of "a 40-year decline." Jeb Bush says it is "shrinking." Ted Cruz says it is "headed in the wrong direction." And Hillary Clinton says the "basic bargain" that hard work could move families into the middle class "has eroded."
Sadly, when we send these politicians to Washington D.C. they just continue on with business as usual.  No matter who resides in the White House and no matter who controls Congress, the game remains the same and the middle class just continues to suffer.  The following are 22 cold, hard pieces of evidence that show that the middle class in America is dying…
#1 This week we learned that for the first time ever recorded, middle class Americans make up a minority of the population. But back in 1971, 61 percent of all Americans lived in middle class households.
#2 According to the Pew Research Center, the median income of middle class households declined by 4 percent from 2000 to 2014.
#3 The Pew Research Center has also found that median wealth for middle class households dropped by an astounding 28 percent between 2001 and 2013.
#4 In 1970, the middle class took home approximately 62 percent of all income.  Today, that number has plummeted to just 43 percent.
#5 There are still 900,000 fewer middle class jobs in America than there were when the last recession began, but our population has gotten significantly larger since that time.
#6 According to the Social Security Administration, 51 percent of all American workers make less than $30,000 a year.
#7 For the poorest 20 percent of all Americans, median household wealth declined from negative 905 dollars in 2000 to negative 6,029 dollars in 2011.
#8 A recent nationwide survey discovered that 48 percent of all U.S. adults under the age of 30 believe that "the American Dream is dead".
#9 At this point, the U.S. only ranks 19th in the world when it comes to median wealth per adult.
#10 Traditionally, entrepreneurship has been one of the engines that has fueled the growth of the middle class in the United States, but today the level of entrepreneurship in this country is sitting at an all-time low.
#11 If you can believe it, the 20 wealthiest people in this country now have more money than the poorest 152 million Americans combined.
#12 The top 0.1 percent of all American families have about as much wealth as the bottom 90 percent of all American families combined.
#13 If you have no debt and you also have ten dollars in your pocket, that gives you a greater net worth than about 25 percent of all Americans.
#14 The number of Americans that are living in concentrated areas of high poverty has doubled since the year 2000.
#15 An astounding 48.8 percent of all 25-year-old Americans still live at home with their parents.
#16 According to the U.S. Census Bureau, 49 percent of all Americans now live in a home that receives money from the government each month, and nearly 47 million Americans are living in poverty right now.
#17 In 2007, about one out of every eight children in America was on food stamps.  Today, that number is one out of every five.
#18 According to Kathryn J. Edin and H. Luke Shaefer, the authors of a new book entitled "$2.00 a Day: Living on Almost Nothing in America", there are 1.5 million "ultrapoor" households in the United States that live on less than two dollars a day.  That number has doubled since 1996.
#19 46 million Americans use food banks each year, and lines start forming at some U.S. food banks as early as 6:30 in the morning because people want to get something before the food supplies run out.
#20 The number of homeless children in the U.S. has increased by 60 percent over the past six years.
#21 According to Poverty USA, 1.6 million American children slept in a homeless shelter or some other form of emergency housing last year.
#22 The median net worth of families in the United States was $137, 955 in 2007.  Today, it is just $82,756.
That last number really stunned me.
According to Pew Research, the median net worth of U.S. families has fallen by more than $55,000 since 2007.
That sure doesn't sound like an "economic recovery" to me.
I think that everyone can agree that we have a major problem on our hands.
So what is the solution?
Well, in order to have a healthy middle class, we need to have an economy that produces lots of middle class jobs and lots of thriving small businesses.  But in America today, our small businesses are being strangled out of existence by mountains of red tape and excessive taxation, and millions of middle class jobs have been shipped out of the country to other nations where it is legal to pay slave labor wages.
Until we start doing things differently, we are going to continue to get the same results that we have been getting, and the middle class will just keep getting smaller and smaller and smaller.
The middle class is now a minority in this country.  How much worse do things have to get before we say that enough is enough?  Are we just going to stand on the sidelines and watch the middle class disappear entirely?
At one time, the United States had the most vibrant middle class the world had ever seen.  We were the envy of the rest of the planet, and people all over the world wanted to come here and live out "the American Dream".
Unfortunately, "the American Dream" is now dying, and most Americans don't seem to care.
What in the world is it going to take for people to finally wake up and start taking action?