(Gateway Pundit) A Gateway Pundit June study of top conservative news outlets found that Facebook has eliminated 93% of traffic to top conservative websites.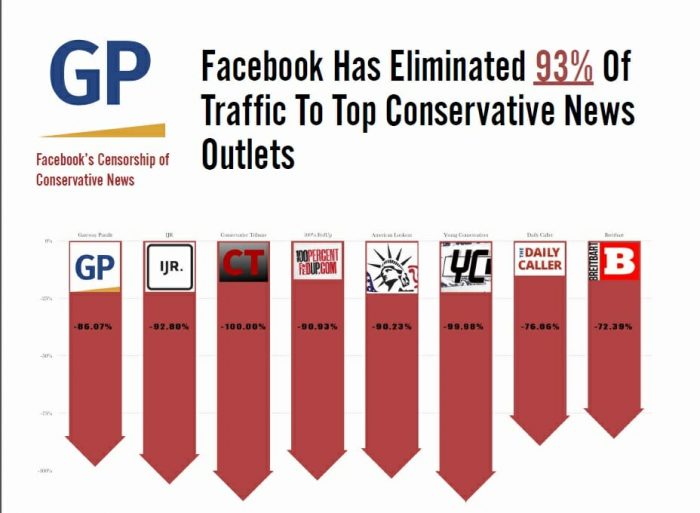 Facebook began eliminating conservative content after the 2016 election.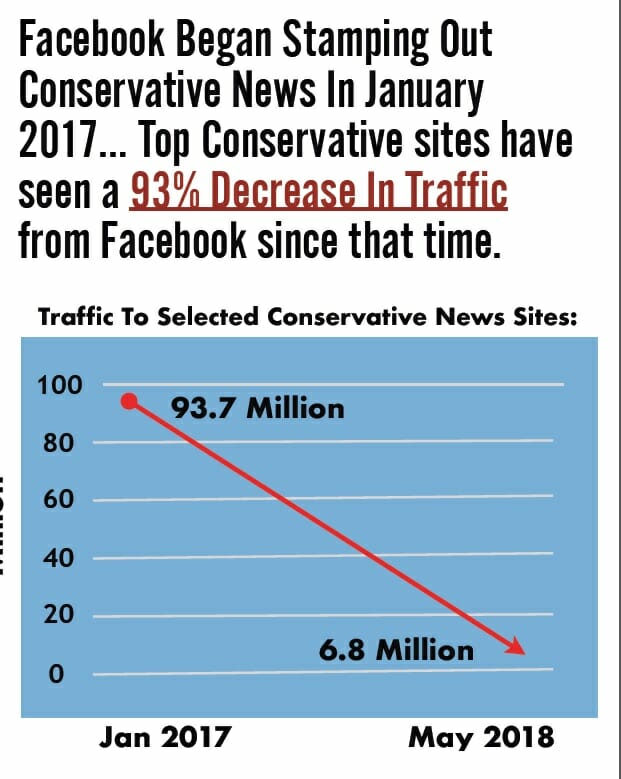 Here are the full results from our study.
We have another study on Facebook censorship coming out in July.
Report: Facebook Eliminates 93% of Traffic to Top Conservative Websites by Jim Hoft on Scribd