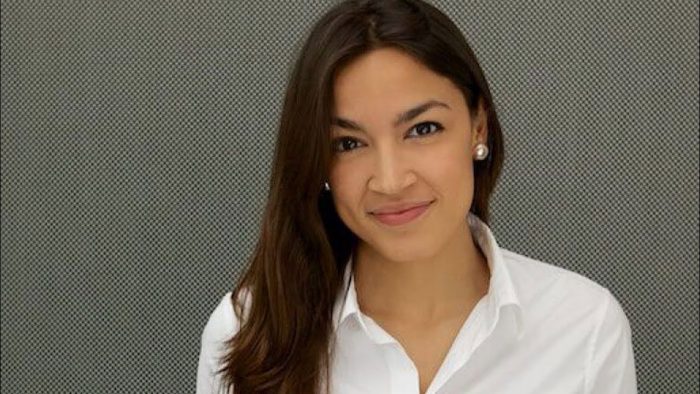 Although she has only been in Congress for less than a month, Alexandria Ocasio-Cortez is getting more attention than any other member of the U.S. House of Representatives. She has been setting social media ablaze with her posts about the inner workings of Congress, the mainstream media is constantly gushing about her, and now she has been tapped to teach her fellow Democrats "how to be good at Twitter". She is getting rave reviews for taking on the corrupt establishment in both political parties, but the bad news is that she literally doesn't know what she is talking about on virtually every single important issue. She is like a five-year-old kid that has been set free to run wild in a toy store, and her misdirected enthusiasm is bound to get her into all sorts of trouble.
It is a good thing to be idealistic, as long as you have the right ideals.
Unfortunately for Ocasio-Cortez, her head has been filled with all sorts of socialist nonsense. During a recent interview with 60 Minutes, she proposed raising the top income tax rate to "as high as 60 or 70 percent"…
"You look at our tax rates back in the '60s and when you have a progressive tax rate system, your tax rate, let's say from zero to $75,000, may be 10 percent or 15 percent, etc. But once you get to the tippy-tops — on your 10 millionth dollar — sometimes you see tax rates as high as 60 or 70 percent. That doesn't mean all $10 million are taxed at an extremely high rate, but it means that as you climb up this ladder, you should be contributing more."
Do you think that anyone is going to want to work hard to earn an extra dollar once their income reaches a level where each extra dollar is being taxed at 70 percent?
The truth is that socialism kills the incentive to work hard, and it is hard work that fuels economic growth.
If somebody works really hard to earn a dollar, it is immoral for somebody else to come in and grab 70 percent of that dollar just because they can. But an increasing percentage of Americans are fully embracing the idea of "radical wealth redistribution", and a shocking new poll contains some numbers that are almost too crazy to believe.
According to this new survey, 59 percent of all Americans support raising the highest tax rate to 70 percent…
Rep. Alexandria Ocasio-Cortez (D-N.Y.) and her Republican critics have both called her proposal to dramatically increase America's highest tax rate "radical" but a new poll released Tuesday indicates that a majority of Americans agrees with the idea.

In the latest The Hill-HarrisX survey — conducted Jan. 12 and 13 after the newly elected congresswoman called for the U.S. to raise its highest tax rate to 70 percent — a sizable majority of registered voters, 59 percent, supports the concept.
Even as I write this article, I am still having a hard time wrapping my head around the fact that most Americans want tax rates to be that high.
But this is the reality of the "Robin Hood mentality" that is sweeping the nation. Most people seem to think that we should "take from the rich" and "give to the poor", and that even includes a lot of so-called "conservatives".
In fact, that same survey found that 45 percent of Republicans actually support what Ocasio-Cortez is proposing…
Increasing the highest tax bracket to 70 percent garners a surprising amount of support among Republican voters. In the Hill-HarrisX poll, 45 percent of GOP voters say they favor it while 55 percent are opposed to it.

Independent voters who were contacted backed the tax idea by a 60 to 40 percent margin while Democratic ones favored it, 71 percent to 29 percent.
What in the world has happened to us?
We have already traveled very far down the road toward socialism, and now key leaders on the left such as Ocasio-Cortez want to take us the rest of the way.
This is why we need a new generation of leaders in America that are willing to do more than just get elected to office. We need educators that are willing to work hard to win the battle for hearts and minds. We need men and women of character that will be able to communicate why the values that America was founded upon are so great and why we need to return to them. And we need fighters that have the courage to intellectually contend for the future of our nation while there is still time to do so.
Even though virtually everything that she believes is wrong, at least Alexandria Ocasio-Cortez has enough passion to stand up for what she believes. That is more than can be said for the soy latte drinking wimps on the right that never want to offend anyone so that they can extend their political careers for as long as possible.
At this point the left is rapidly taking control of the national conversation, and Rasmussen just released a national survey that shows that if Ocasio-Cortez ran for president in 2020 she would almost have as much support as Trump…
A new Rasmussen Reports national telephone and online survey finds that, if the 2020 presidential race was between Trump and Ocasio-Cortez, 43% of Likely U.S. Voters would vote for Trump, while 40% would vote for Ocasio-Cortez. A sizable 17% are undecided.
Fortunately, Ocasio-Cortez is not old enough to run for president yet.
But someday she will be.
We are in a tremendous amount of trouble as a nation, and we are rapidly running out of time to do anything about it.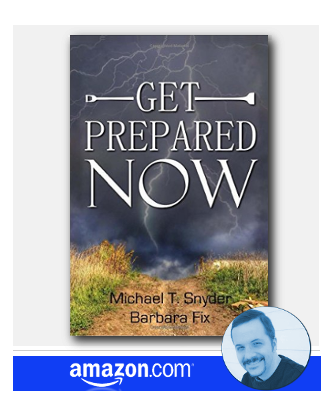 About the author: Michael Snyder is a nationally-syndicated writer, media personality and political activist. He is the author of four books including Get Prepared Now, The Beginning Of The End and Living A Life That Really Matters. His articles are originally published on The Economic Collapse Blog, End Of The American Dream and The Most Important News. From there, his articles are republished on dozens of other prominent websites. If you would like to republish his articles, please feel free to do so. The more people that see this information the better, and we need to wake more people up while there is still time.