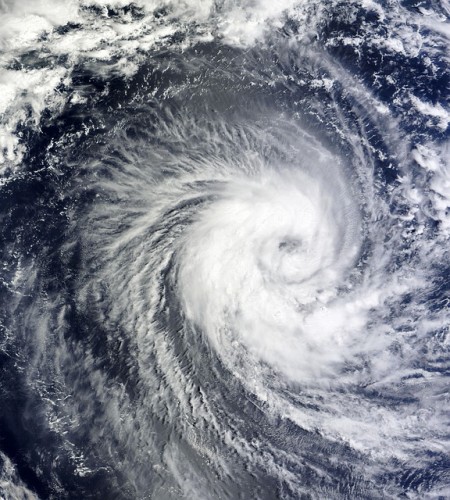 The system became a typhoon – the Western Pacific equivalent of a hurricane – on Friday. Neoguri is currently turning northward about 280 miles south-southwest of Kadena Air Base, the U.S. Air Force installation on the island of Okinawa.
The U.S. Joint Typhoon Warning Center estimated Neoguri's sustained winds to be as high as 150 miles per hour as of late Monday morning U.S. time (about midnight Tuesday Japanese time), with higher gusts. This makes Neoguri the equivalent of a high-end Category 4 on the Saffir-Simpson Hurricane Wind Scale.
When Neoguri's winds reached an estimated 150 mph earlier Sunday, it earned the "super typhoon" designation from JTWC. Neoguri means "raccoon" in Korean, according to a Sydney Morning Herald report.
(Read the rest of the story here…)