The most important news from all over the globe....
Sarah Palin or Jeb Bush could still win the Republican nomination in 2012 and become the next president of the United States.  Really.  In fact, Paul Ryan, Jim DeMint, Mitch Daniels and Chris Christie still have a chance too.  How could this be?  It is called a "brokered convention", and it has become a very real possibility for the Republican Party.
Newt Gingrich is really starting to fade in most of the recent polls.
It is a curious case in the annals of the FBI: The bureau considered a sting operation against then-House Speaker Newt Gingrich in 1997 after sifting through allegations from a notorious arms dealer that a $10 million bribe might get Congress to lift the Iraqi arms embargo.
Ron Paul made quite an impression on the Tonight Show with Jay Leno the other night.
Ron Paul is also raising enormous amounts of money right now.
Fox News host Chris Wallace says that if 2012 Republican Presidential candidate Ron Paul wins the Iowa caucus that it won't mean much.
There is a very, very real possibility that Donald Trump is going to run for president as a third party candidate in 2012.
Barack Obama has signed a new law that will officially designate the United States as part of the "battleground" on the "war on terror" and will allow the U.S. military to arrest American citizens and hold them indefinitely without trial.
Russia's customs service said Friday it had seized radioactive sodium-22, an isotope that is used in medical equipment but has no weapons use, from the luggage of a passenger planning to fly from Moscow to Tehran.
Is someone secretly bombing key installations in Iran in attempt to delay or even derail their nuclear program?
The world risks sliding into a 1930s-style slump unless countries settle their differences and work together to tackle Europe's deepening debt crisis, the head of the International Monetary Fund has warned.
Some of the world's most powerful investment banks were downgraded by ratings agency Fitch last week as Germany's cherished European fiscal compact appeared to be unraveling.
Speculators placed the largest bet since at least 2007 that the euro will fall against the dollar, last week wagering a net $19 billion that the troubles plaguing the currency union will hurt the euro, government data showed Friday.
Standard & Poor's – one of the three top rating agencies – is expected to cut France's credit rating within days, in a move that would weaken its ability to raise funds on financial markets.
Is the European financial system heading for an implosion of historic proportions?
The World Trade Organization agreed Friday to allow Russia to become its newest member.
The government of Prime Minister Viktor Orban has proposed legislation that could challenge the independence of Hungary's central bank, its chief said Thursday, part of what the bill's critics say is a sweeping drive to consolidate power that has undermined many of the country's institutions.
Do you think that the U.S. economy is in good shape?  Check out this article: "50 Economic Numbers From 2011 That Are Almost Too Crazy To Believe".
Despite a seasonal slowdown in overall foreclosure activity, and a process still bogged down and backed up by the "robo-signing" processing scandal, the U.S real estate market is about to be hit by another surge of bank repossessions, according to a new report from the online foreclosure sale site RealtyTrac.
All over America, roads, bridges and other key pieces of infrastructure are badly decaying.
The culture of government dependence in the United States has gotten completely and totally out of control.
Some 1,500 years after the fall of the Roman Empire, the supposedly advanced and progressive United States of America is plagued by even worse income inequality.
Since December 2007, median household income in the United States has declined by a total of 6.8% once you account for inflation.
Protesters and security forces fought in Cairo on Sunday, the third day of clashes that have killed 10 people and exposed rifts over the army's role as it manages Egypt's promised transition from military to civilian rule.
What soldiers in Egypt are doing to female protesters is absolutely horrifying.
Some of the pictures that are coming out of Tahrir Square are incredibly shocking.
Israel was scheduled to release 550 prisoners Sunday, in the second stage of an exchange with Hamas in Gaza.  In the first stage in mid-October, Israel released 477 Palestinian militants, many serving multiple life sentences, in return for Gilad Shalit, the Israeli soldier held hostage by the Islamist movement ruling Gaza for more than five years.
An Egyptian pipeline carrying gas to Israel and Jordan was bombed on Sunday, the 10th such attack this year, but no fire erupted because the line that runs through North Sinai was already disabled, a security source said.
The Vatican is trying to get control of the holy sites in Jerusalem once again.
Flash floods devastated a southern Philippines region unaccustomed to serious storms, killing more than 400 people while they slept, rousting hundreds of others to their rooftops and turning two coastal cities into muddy, debris-filled waterways that were strewn Saturday with overturned vehicles and toppled trees.
The worst drought in Texas' history has led to the largest-ever one-year decline in the leading cattle-state's cow herd, raising the likelihood of increased beef prices as the number of animals decline and demand remains strong. Since Jan. 1, the number of cows in Texas has dropped by about 600,000, a 12 percent decline from the roughly 5 million cows the state had at the beginning of the year, said David Anderson, who monitors beef markets for the Texas AgriLife Extension Service.
Is the pope having health problems?
A new study has concluded that the Shroud of Turin is not a fake.
Does the ancient Hebrew name for God actually contain the message of the gospel of Jesus Christ?
Will the mystery over the Great Pyramid's secret doors be solved in 2012?
Is Oprah Winfrey a Christian?
Have you ever heard the amazing story of how Tamara Laroux was delivered from hell?
Nearly a third of all U.S. women say that they have experienced episodes of sexual assault, physical violence or stalking at the hands of an intimate partner.
The proportion of adults who are married has plunged to record lows as more people decide to live together now and wed later, reflecting decades of evolving attitudes about the role of marriage in society.  Just 51 percent of all adults who are 18 and older are married, placing them on the brink of becoming a minority, according to a Pew Research Center analysis of census statistics to be released Wednesday.
A thief apparently looking to steal copper from equipment on the roof of a Miami-Dade school fell more than two stories, a debilitating plunge that left him unable to walk, apparently with a broken hip or leg.
The FTC has become absolutely ruthless.  Kevin Trudeau, the king of the infomercials, has been ordered by a federal appeals court to pay $37.6 million in fines and restitution.
No running in the halls -- and no Tebowing either.  That's what one Long Island administration said Wednesday when it suspended a group of high school athletes for replicating Denver Broncos quarterback Tim Tebow's popular pose in the hallway at school.
Rep. Rob Andrews (D-N.J.), a member of the House Armed Services Committee, told CNSNews.com that he supports repealing the military's ban against sodomy and bestiality because, while he does not condone these practices, he does not think whether someone engages in these behaviors is "relevant to one's conduct as a military officer or an enlisted person."
The total cost (based on what is known) for the 17-day Christmas vacation to Hawaii for the Barack Obama, his family and staff has climbed to more than $4 million.
Lastly, members who submit official mailings for review by the congressional franking commission that reviews all congressional mail to determine if it can be "franked," or paid for with tax dollars, are being told that no holiday greetings, including "Merry Christmas" can be sent in official mail.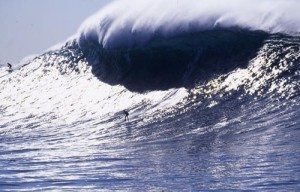 The most important news from all over the globe....
A tsunami warning was issued for New Zealand after a magnitude 7.8 earthquake struck in the Pacific Ocean off the north coast of the country.
The UN Security Council plans to discuss in July the possibility of Palestine becoming a United Nations member state, the Security Council president said on Tuesday.
A leader of Egypt's most influential secular party on Wednesday dismissed the Holocaust as a "lie" and the Diary of Anne Frank as a "fake".
Portuguese bonds are absolutely crashing right now.
The cost of insuring Portuguese debt against default hit a record high on Wednesday and yields on Portuguese bonds spiked after Moody's cut the country's credit rating to junk and warned it may need another bailout.
Is Europe on the verge of a financial nightmare?
The European Central Bank is set to raise interest rates again on Thursday and indicate that further increases are likely as it tries to dampen down high inflation despite the debt problems afflicting smaller countries.
China raised a key interest rate Wednesday for a third time this year as it tries to cool surging inflation.
Interest rates are soaring in Brazil too.
U.S. small business owners cut jobs in June, breaking a four-month streak of growth as employment was dragged down by cutbacks at construction firms, a survey released on Wednesday showed.
According to the just released Challenger jobs report, job destruction is starting to be an issue again, after the June report disclosed that "the number of planned job cuts announced by U.S.-based employers increased by 4,297 or 11.6 percent to 41,432 in June. The June increase is the second in as many months.
Is this the generation that is going to witness the collapse of the U.S. economy?
There is very little good to say about the U.S. economy right now.
Federal regulators will now be able to take back two years of pay from executives deemed responsible for a large bank's failure.
Walmart, Walgreens and Kroger are all experimenting with opening up inexpensive health-care clinics.
Almost a quarter of all mortgage applications in the United States are being denied.
Despite anti-dumping duties being imposed against Chinese imports of lead pencils used by millions of children in classrooms throughout America, the Asian nation is still making it very difficult for U.S. producers to compete.
The office of Connecticut Representative Chris Murphy (D) released a report last week that found that since 2007, the Pentagon has been granted hundreds of thousands of waivers to the "Buy American" law, costing the U.S. over half a million jobs.
All over the United States, politicians are selling off key pieces of infrastructure to foreign investors and big Wall Street banks like Goldman Sachs are helping them do it.
Today, the U.S. national debt is 4700 times larger than it was when the Federal Reserve was created back in 1913.
The latest issue of Time Magazine, the number one political magazine in the United States, has a picture of a half-shredded U.S. Constitution on the cover with the words "Does It Still Matter?" emblazoned across it.
Federal law enforcement officials have warned airlines that terrorists seeking to blow up commercial jets may seek to surgically implant explosives in their bodies.
According to one new report, NATO has been using depleted uranium against Libya, specifically civilians and civilian infrastructure.
As Mexico's powerful drug cartels diversify operations beyond the illegal drug trade, the organized crime syndicates have found another lucrative line of work: The large scale theft of Mexico's natural resources.
A new exoskeleton has been developed that can literally give every U.S. soldier a bit of super-human strength.
Almost four months after the Fukushima disaster, a fire started in the nuclear waste disposal plant near reactor No. 2 in Tokai, in the East of Japan. Official sources reported that the blaze is now under control and that no radiocative material leak occurred.
In the wake of hundreds of dietary supplements recently being outlawed across the EU, the U.S. Food and Drug Administration has quietly unleashed a regulatory scheme that, if fully implemented, could ban virtually all dietary supplements in the USA that were formulated after 1994.
Parents who thought their home was safe are battling with the state over the custody of their kids, and they believe they're being punished because they're poor.
Political control freaks are now even taking over farmers markets all over America.
The United Church of Christ, the denomination whose Chicago pastor Jeremiah Wright blasted the United States and white people for years from the pulpit while Barack Obama sat in his pews, has decided to banish God "the Father" from its organizational documents.
The chief psychiatrist for California's overcrowded prison system was paid $838,706 in 2010, more than any other state employee that year.
California lawmakers on Tuesday sent the governor a bill that would make the state the first requiring public schools to include the contributions of gays and lesbians in social studies curriculum.
While the world is falling apart, this is what passes for news in America these days.
Lastly, did you know that the United States is number one in divorce, drug addiction, debt, obesity, car thefts, murders and total crimes?