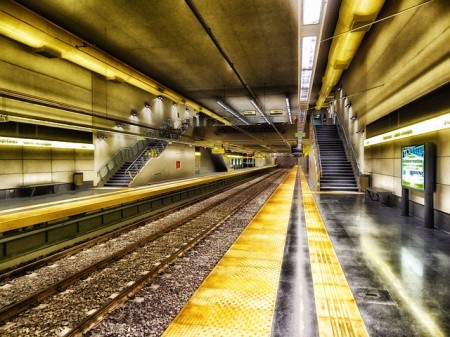 A 21-year-old woman claims that she was beaten by three teen girls when she told them not to use the F-word on a subway train in the Bronx section of New York City on Sept. 10.
The woman, who only gave her first name "Amanda," told CBS New York (video below), "I said, 'You guys should be more respectful for your age. There's a bunch of children on the train right here, and that's unacceptable.'"
The group of 14- and 15-year-old girls stuck their fingers in her face and said, "Who the F— are you?" Amanda told DNAInfo New York.
Amanda claimed they tried to get her to fight them, but she replied, "You guys are like 12 years old, I'm not going to fight you," which caused other passengers to laugh.
(Read the rest of the story here…)