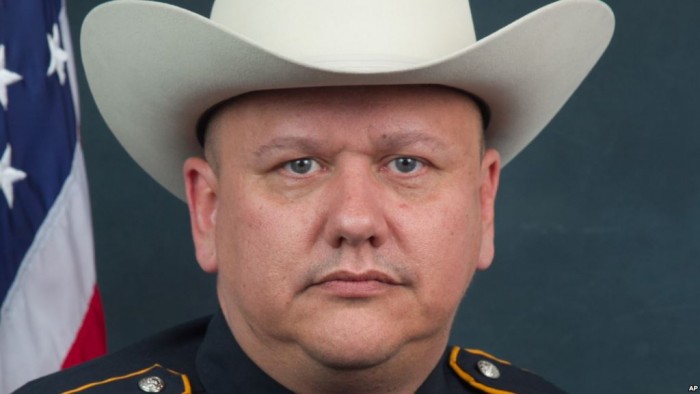 A man shot a uniformed sheriff's deputy "execution-style" while he fueled his patrol car in the Houston area, killing him instantly, authorities said.
Deputy Darren H. Goforth, 47, was returning to his car after pumping gas Friday night.
The gunman walked up from behind him and opened fire for no apparent reason, Harris County Sheriff Ron Hickman said.
When Goforth fell to the ground, the gunman stood over him and shot him some more, authorities said. He died at the scene.
"He was literally gunned down in what appears to be an unprovoked, execution-style killing," Hickman said. "I have been in law enforcement for 45 years, I have never seen anything this cold-blooded."
(Read the rest of the story here…)