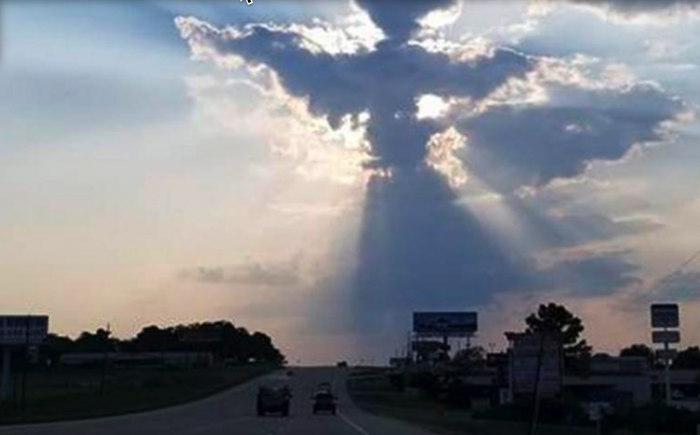 (Inside Edition) Danny Ferraro said he was driving on Highway 105 on Monday when he spotted the angelic figure formed in the clouds and decided to snap a photo.
"It lasted for just a few moments, but I grabbed my phone and the first picture I took was spectacular," Ferraro, 57, told InsideEdition.com.
Ferraro said he and his wife, who were married in June, have been going through family struggles and Monday as they were "heading to deal with more issues and really dreading it," they noticed the ray of hope in the sky.
HEAVENLY SIGHT: A formation of clouds and sun rays dubbed the "Texas Angel" went viral after being posted on Facebook. pic.twitter.com/3P2fixUtR1

— CBS Los Angeles (@CBSLA) August 3, 2018