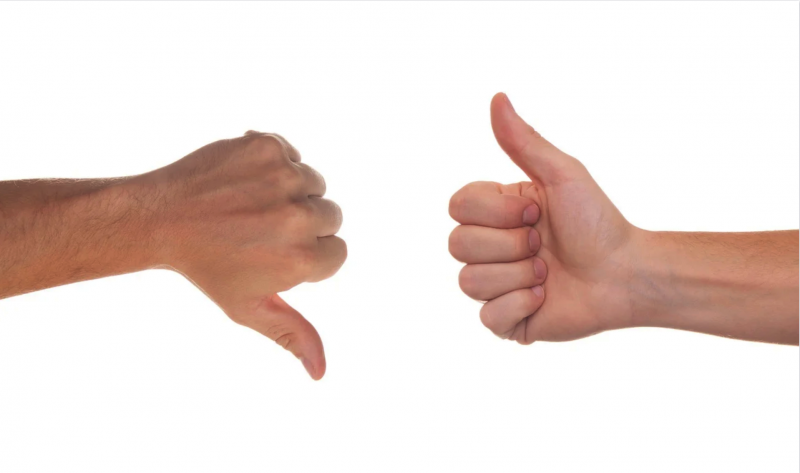 Did you hear the good news?  The Dow Jones Industrial Average hit 30,000 for the first time ever this week.  In the midst of the worst economic downturn since the Great Depression of the 1930s, the stock market has been soaring to heights that we have never seen before.  What we have been witnessing is completely insane, but I suppose that if the entire system is utterly doomed, we might as well go out with a bang.
I have often said that the stock market has become entirely detached from reality, and that statement has never been truer than it is right now.
For the companies listed on the S&P 500, profits are down about 48 percent compared to last year.  But fundamentals do not seem to matter in the giant casino that Wall Street has become.
Instead, the key is to create as much buzz and speculation around your company as possible.  In this type of environment, a mirage known as "Tesla" can be worth more than all of the other major automakers in the entire world combined…
The electric car maker's shares continued to climb more than 4% on Tuesday, increasing its total market value above $500 billion for the first time. Tesla's market cap rose to more than $520 billion Tuesday afternoon.

Tesla (TSLA) is now worth more than the combined market value of most of the world's major automakers: Toyota (TM), Volkswagen (VLKAF), GM (GM), Ford (F), Fiat Chrysler (FCAU) and its merger partner PSA Group (PUGOY).
Anyone that believes that Tesla is actually worth 500 billion dollars is probably clinically insane.
But of course there are hundreds of other big corporations that are wildly overvalued at the moment as well.
Meanwhile, the real economy continues to implode.  According to Fox Business, we are facing "a tidal wave of evictions at the end of the year"…
The U.S. is facing a tidal wave of evictions at the end of the year unless the federal government, in the eleventh hour, extends key pandemic-related protections for millions of renters and homeowners.

More than 5.8 million adults say they are somewhat to very likely to face eviction or foreclosure over the course of the next two months, according to a U.S. Census Bureau survey completed Nov. 9. That represents about one-third of the 17.9 million Americans who were behind on their rent or mortgage payments last month.
The reason why millions upon millions of Americans are in danger of losing their homes is because we have seen an unprecedented tsunami of unemployment in 2020.
More than 70 million Americans have filed new claims for unemployment this year, and there has never been another year in all of U.S. history when we have even seen half that number.
This absolutely massive wave of job losses has pushed millions of Americans into poverty, and hunger is on the rise all over the country.  The following comes from Simon Black…
New York City is up 33% this year. St. Louis is up 66%. In Oregon it's up 100%.

I'm not talking about real estate prices, local budget gaps, or even property tax rates.

These are the startling increases in the number of people across the country, and the world, who are in need of food.
But at least the stock market is doing well, right?
In Texas, the CEO of one food bank says that the number of people that they are helping has doubled this year…
Eric Cooper, CEO of the San Antonio Food Bank, told CNBC that his Texas food bank now feeds double the amount of people it used to compared to before the coronavirus pandemic gripped the United States.

"Pre-pandemic we fed about 60,00 people a week and now we're seeing about 120,000 per week, and most of those are new to the food bank, and have never had to ask for help before," Cooper said during a Tuesday evening interview on "The News with Shepard Smith."
And what makes all of this even more heartbreaking is the fact that most of the households that need assistance have children living at home.  Just check out these numbers from Washington state…
Nearly one-third of Washington households have struggled to get enough to food at some point since the start of the coronavirus pandemic, a new study found.

Of the 30% of households that experienced food insecurity, 59% had children living at home, according to the Washington State Food Security Survey, put together by a team of professors and researchers at Washington State University, the University of Washington and Tacoma Community College.
Now another wave of lockdowns is being instituted all over the nation, and that is going to take the level of economic suffering in this country to an even higher level.
For many workers, being laid off just before the holidays is especially painful…
Waiters and bartenders are being thrown out of work – again – as governors and local officials shut down indoor dining and drinking establishments to combat the nationwide surge in coronavirus infections that is overwhelming hospitals and dashing hopes for a quick economic recovery.

And the timing, just before the holidays, couldn't be worse.
Can you imagine just barely making it through the first round of lockdowns and then being told that you have to do it again?
This is the reality that so many Americans are facing at this moment.  For example, this is what 34-year-old Tracey Grey told CBS News about her situation…
My savings are depleted. If 10 of my clients cancel their membership, right now, I'm done. When I say I'm literally just making it, I am literally just making it. I'm one paycheck away and that's not even an exaggeration.
Now more than ever, the stock market is not a barometer for the health of the overall economy.  The truth is that an economic collapse has begun, and over time it will get much, much worse.
But for the moment, nothing you can say will keep the ultra-wealthy from feeling euphoric as they monitor their rapidly rising stock portfolios.
For them, this will definitely be a very happy Thanksgiving.
But for most of the rest of the country, the current state of affairs is nothing to smile about.
***Michael's new book entitled "Lost Prophecies Of The Future Of America" is now available in paperback and for the Kindle on Amazon.***
About the Author: My name is Michael Snyder and my brand new book entitled "Lost Prophecies Of The Future Of America" is now available on Amazon.com.  In addition to my new book, I have written four others that are available on Amazon.com including The Beginning Of The End, Get Prepared Now, and Living A Life That Really Matters. (#CommissionsEarned)  By purchasing the books you help to support the work that my wife and I are doing, and by giving it to others you help to multiply the impact that we are having on people all over the globe.  I have published thousands of articles on The Economic Collapse Blog, End Of The American Dream and The Most Important News, and the articles that I publish on those sites are republished on dozens of other prominent websites all over the globe.  I always freely and happily allow others to republish my articles on their own websites, but I also ask that they include this "About the Author" section with each article.  The material contained in this article is for general information purposes only, and readers should consult licensed professionals before making any legal, business, financial or health decisions.  I encourage you to follow me on social media on Facebook, Twitter and Parler, and any way that you can share these articles with others is a great help.  During these very challenging times, people will need hope more than ever before, and it is our goal to share the gospel of Jesus Christ with as many people as we possibly can.