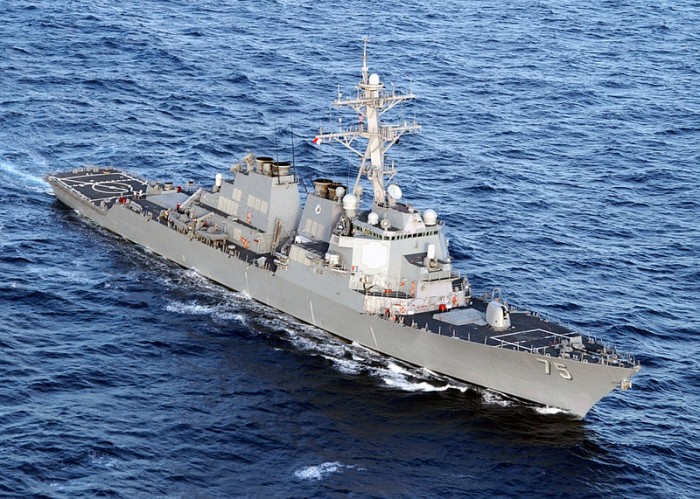 In April of this year, the USS Donald Cook was disabled while on patrol in the Black Sea by an unarmed Russian bomber.
A Russian Su-24 buzzed the ship and "disabled all radars, control circuits, systems, information transmission, etc. on board the US destroyer. In other words, the all-powerful Aegis system, now hooked up — or about to be — with the defense systems installed on NATO's most modern ships was shut down," reports the Voltaire Network.
The guided missile destroyer represents the cutting edge of U.S. military technology. It carries Tomahawk cruise missiles with a range of up to 2,500 kilometers, missiles capable of carrying nuclear explosives. The ship carries 56 Tomahawk missiles in standard mode and 96 missiles in attack mode. It is also equipped with the latest Aegis Combat System.