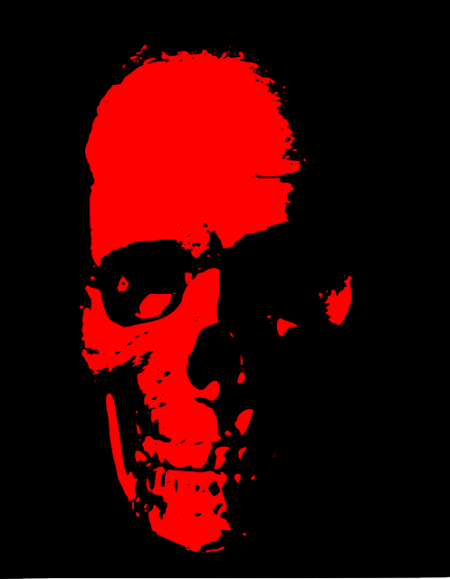 Over 114 people have now been or are currently being tested for Ebola in the U.S. With all of the myriad rumors and potential cases of Ebola out there, it's important to remember that not every single person tested is going to be positive. This article was started in an attempt to list new potential cases, and our staff will update it with results as soon as they come in.
POSITIVE:
Nebraska:
Ashoka Mukpo, the cameraman who contacted Ebola in Liberia while on shoot for NBC News last week, is currently headed for treatment at Nebraska Medical Center's specialized isolation unit. (source)
Spain:
A Spanish nurse who treated a priest in Madrid who died of Ebola is suspected to be the first case of the disease contracted outside West Africa, media in Spain reported on Monday, citing sources within the country's health authorities.

Spanish newspaper El Pais and radio Cadena Ser were among those who said the nurse had tested positive for Ebola in initial tests and officials were awaiting final results. (source)
PENDING CASES
Florida:
Local10.com is reporting that a teenager from West Africa was taken to Jackson Memorial Hospital on Sunday after exhibiting signs of Ebola, but the city of Miami Beach said preliminary results are negative. The test specimen is being sent to the CDC for a confirmation test.
Delaware:
Fox News is reporting that a patient with Ebola-like symptoms is being treated at a hospital in Delaware.
Missouri:
KCTV 5 News is reporting that officials at the Kansas City Health Department are currently monitoring a patient for "a contagious virus," but it is "extremely unlikely that this person has Ebola because of their travel history and lack of symptoms. It is unknown at this time what the patient is suffering from or if anyone else is sick."  (source)
Connecticut:
Two Yale University graduate students who have been over in Liberia working to develop an Ebola tracking system for the government will be voluntarily isolating themselves when they return to the U.S. this weekend. (source)
Massachusetts
A patient with a history of travel from West Africa is currently being evaluated under isolation at UMass Memorial Medical Center on Saturday night. Although hospital officials say it is likely not Ebola, they are isolating until tests can confirm this. (source)
Texas
The Dallas Fire-Rescue ambulance crew who transported the man infected with Ebola to the hospital have tested negative for the Ebola virus, according to the City of Dallas.

The City of Dallas said Tuesday that the crew took all safety precautions and was isolated and tested following the discovery.

The three members of the ambulance crew are restricted to their homes while their conditions are observed and while the virus' incubation period passes. (source)
Utah
Health officials are investigating a possible case of Ebola at Primary Children's Hospital in Utah, it has been confirmed.

The patient, who has not been identified, had recently traveled to a country in Africa where transmission of the Ebola virus has not yet been reported, chief of pediatric infectious diseases Dr Andrew Pavia told a press conference.

He said the patient was admitted on Wednesday and insists it is unlikely they have the deadly virus.

Tests taken today have been sent to the CDC's headquarters for evaluation as part of the hospital's test. (source)
Iowa
News has been circulating via a comment on YouTube from a supposed Iowa hospital worker that a child under observation at a nearby hospital had been tested for Ebola, results forthcoming. The worker was reportedly told along with staff to expect a positive result and react accordingly.

No word on the child, but a story was published on KCCI 8 News out of Des Moines that went out yesterday began with this:

People continue to email and call KCCI on Thursday saying they've head of Ebola patients in a Des Moines hospital.

The rumors are false, health officials said.

"IDPH confirms there are no cases of #Ebola in Iowa. Social media reports of Ebola in Iowa are untrue," wrote Iowa Department of Public Health on Twitter. (source)

Interesting because the YouTube comment did not mention confirmed Ebola patients. It only mentioned that a child suspected of possibly having Ebola had been tested for it…
Virginia
Two patients in Virginia were tested for Ebola after displaying possible symptoms, however state health officials believe they do not have the virus.

The two Virginians met the travel criteria identified by the Centers for Disease Control, NBC12 has learned.

According to the Virginia Department of Health, one patient is from northwest Virginia. The other patient tested is from eastern Virginia. The tests as of late Friday have not indicated the Ebola virus in either patients. The Department of Health said Friday there are no confirmed cases of the deadly virus in the Commonwealth.

Both patients were isolated from the general population, but were not ordered to be quarantined. The patients had traveled to an area impacted by the Ebola virus and displayed symptoms which are similar to those infected, according to health officials. The patients were isolated and tested. Preliminary results indicated they do not have Ebola. (source)
Florida
A man in Sarasota is in the hospital this morning, getting treatment for Ebola-like symptoms.

Sarasota Memorial Hospital says the patient recently traveled here from West Africa and showed up to the emergency room in Sarasota. The patient was kept in isolation and evaluated by emergency medicine and infectious disease specialists. Hospital officials say the it is "highly unlikely" that the man has the Ebola virus.

They say he did not actually visit any high-risk Ebola countries, and he didn't meet the CDC criteria for Ebola testing. The hospital reported the case to the Florida Department of Health, and it's not clear if any further testing will be done. (source)
(Read the rest of the story here…)