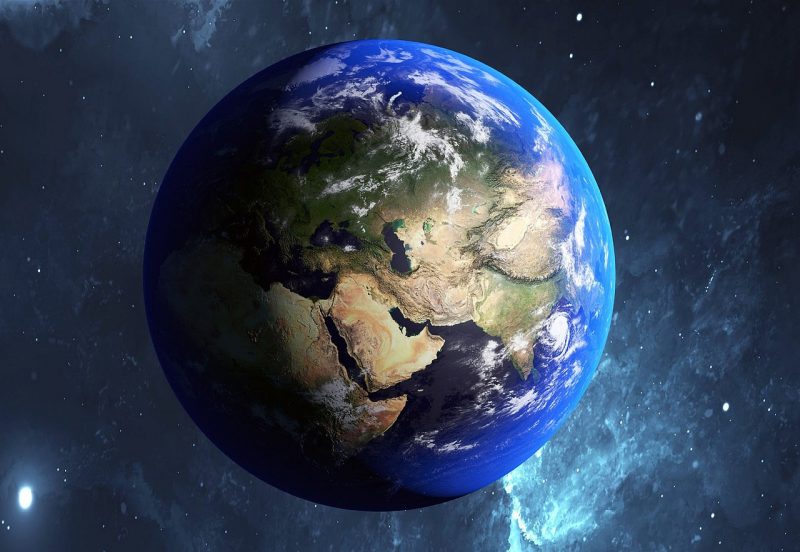 Conditions are heading in the direction that we have been anticipating, and that is not good news at all.  Food prices are rising at a very alarming rate, and at this point even the United Nations is sounding the alarm.  Most of my readers remember the global food riots that we witnessed in 2008 and 2011, and if conditions continue to deteriorate we could soon be facing something even worse.  Of course this crisis has not emerged out of a vacuum.  We struggle to feed the entire world even in the best of years, and for a very long time I have been warning that we would eventually be facing extremely painful food prices and serious shortages of food in the poorer areas of the planet.  But those running things just kept assuring us that everything would work out just fine somehow.
Unfortunately, they were wrong.
This week, even the United Nations was forced to admit that we are entering very dangerous territory after global food prices shot up for a 12th month in a row…
A United Nations gauge of world food costs climbed for a 12th straight month in May, its longest stretch in a decade. The continued advance risks accelerating broader inflation, complicating central banks efforts to provide more stimulus.

Drought in key Brazilian growing regions is crippling crops from corn to coffee, and vegetable oil production growth has slowed in Southeast Asia. That's boosting costs for livestock producers and risks further straining global grain stockpiles that have been depleted by soaring Chinese demand. The surge has stirred memories of 2008 and 2011, when price spikes led to food riots in more than 30 nations.
Sadly, global food inflation appears to be accelerating.  We are being told that last month's jump in prices was the largest "in more than 10 years".
Here in the western world, we can just dig a little deeper into our pockets in order to pay our rising grocery bills.
But in the poorest areas of the world, higher prices can mean the difference between eating and not eating.
Things have already gotten so bad that one UN official is warning that we have "very little room for any production shock"…
"We have very little room for any production shock. We have very little room for any unexpected surge in demand in any country," Abdolreza Abbassian, senior economist at the UN's Food and Agriculture Organization, said by phone. "Any of those things could push prices up further than they are now, and then we could start getting worried."
Of course there are "production shocks" happening all over the globe at this point.  The drought that is crippling agricultural production in Brazil and other South American countries has been absolutely devastating, and yesterday I wrote an entire article about how the endless megadrought in the western half of the United States is forcing some farmers to destroy their crops.
Things are especially dire in California right now.  It is being reported that the reservoirs in the state are "50% lower than normal", and water levels are dropping much faster than they did during the previous drought…
Temperatures hit triple digits in much of California over the Memorial Day weekend, earlier than expected. State officials were surprised earlier this year when about 500,000 acre feet (61,674 hectare meters) of water they were expecting to flow into reservoirs never showed up. One acre-foot is enough water to supply up to two households for one year.

"In the previous drought, it took (the reservoirs) three years to get this low as they are in the second year of this drought," Lund said.
California residents may soon be facing draconian water restrictions, and farmers in the state have already been informed that they will be receiving very little or no irrigation water this year depending on where they live.
Without enough water to irrigate their crops, many California farmers won't be producing much at all this year.
And that is really bad news, because California produces more of our fruits and vegetables than anyone else does by a very wide margin.
What this means is that food prices are going to continue to rise aggressively.
Needless to say, the price of just about everything has been going up these days, and Americans have been doing more Google searches for "inflation" than ever before…
According to Google Trends, searches for the word "inflation" hit the highest level since 2004 between May 9 and May 15. That's as far back as the data goes. Google charts trends numerically and during that time period interest in "inflation" went all the way up to 100.
In the end, it is just basic economics.
There are way too many dollars chasing way too few goods and services, and my readers knew that this sort of painful inflation was coming in advance.
As inflation rises, our standard of living goes down, and more Americans are being pushed out of the middle class with each passing day.
Since the beginning of the pandemic, poverty and homelessness have been absolutely exploding, and even those that live in wealthy areas are now discovering that this crisis is starting to show up on their doorsteps.
In fact, it appears that Hunter Biden has decided to move out of the luxury home that he was renting in Venice Beach, California because of the epidemic of homelessness that is ravaging that community…
Hunter Biden appears to have moved out of the luxury $5.4 million home he was renting in Venice Beach, California amid a crime and homelessness wave that has hit the beach-front Los Angeles city.

The son of President Joe Biden was reportedly paying $25,000 a month to rent the three-story property on the Venice canals – just a block away from the beach.

But on Monday, DailyMail.com spotted a moving truck outside the palatial home with furniture being loaded into it.
For an idea of what life is like in Venice Beach today, just check out this video.
Once upon a time, Venice Beach was one of the most beautiful locations in the entire country.
Now it has been completely ruined, and the same could be said for much of the rest of the nation.
But if you think that things are bad now, just wait, because the chapters ahead are going to be even more terrifying.
***Michael's new book entitled "Lost Prophecies Of The Future Of America" is now available in paperback and for the Kindle on Amazon.***
About the Author: My name is Michael Snyder and my brand new book entitled "Lost Prophecies Of The Future Of America" is now available on Amazon.com.  In addition to my new book, I have written four others that are available on Amazon.com including The Beginning Of The End, Get Prepared Now, and Living A Life That Really Matters. (#CommissionsEarned)  By purchasing the books you help to support the work that my wife and I are doing, and by giving it to others you help to multiply the impact that we are having on people all over the globe.  I have published thousands of articles on The Economic Collapse Blog, End Of The American Dream and The Most Important News, and the articles that I publish on those sites are republished on dozens of other prominent websites all over the globe.  I always freely and happily allow others to republish my articles on their own websites, but I also ask that they include this "About the Author" section with each article.  The material contained in this article is for general information purposes only, and readers should consult licensed professionals before making any legal, business, financial or health decisions.  I encourage you to follow me on social media on Facebook, Twitter and Parler, and any way that you can share these articles with others is a great help.  During these very challenging times, people will need hope more than ever before, and it is our goal to share the gospel of Jesus Christ with as many people as we possibly can.