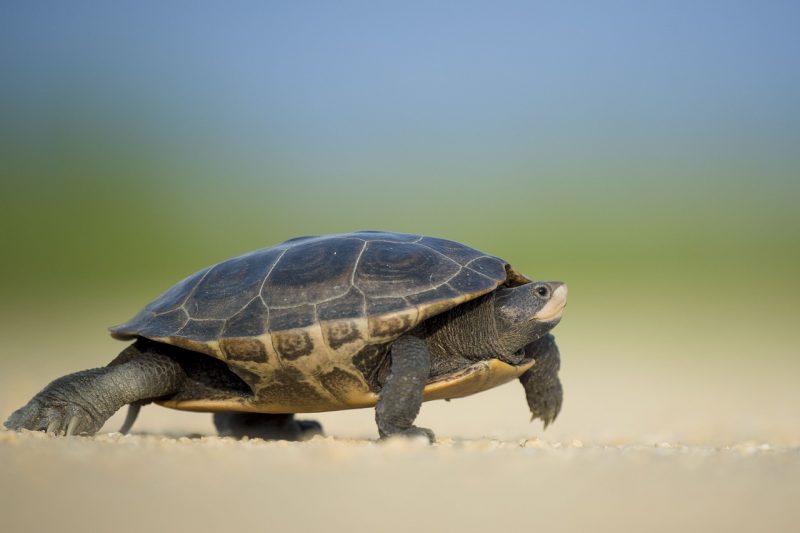 Do things seem "slow" to you this summer?  If so, you are definitely not alone.  In recent weeks, my wife and I have heard from so many people that are saying that activity at their businesses or organizations has been really slow lately.  In other words, less money has been coming in than usual.  This has caused a lot of confusion, because when these people turn on their televisions they are told that the U.S. economy is doing just fine.  Of course that is not actually true, but these media reports are still causing a tremendous amount of confusion.  A lot of people out there are just very frustrated because things are so slow for their businesses or organizations right now while the overall economy is supposedly buzzing along at a really good pace.
So what is really going on?
Well, it is absolutely imperative to understand what the Federal Reserve has been doing.
After pumping an unprecedented amount of money into the system during the pandemic, in recent months Fed officials have actually been making efforts to reduce the size of the money supply because they have been so scared of inflation.
As a result, M2 has been declining at the fastest pace in modern history.
When the money supply contracts, there is going to be less economic activity.
So this is one of the biggest reasons why things have been so "slow" for businesses and organizations all over America this summer.
And if the money supply continues to shrink, a recession will be inevitable.  At this point, the Conference Board's index of leading economic indicators has already fallen for 15 months in a row…
An index designed to track turns in U.S. business cycles fell for the 15th straight month in June, dragged down by a weakening consumer outlook and increased unemployment claims, marking the longest streak of decreases since the lead-up to the 2007-2009 recession.

The Conference Board on Thursday said its Leading Economic Index, a measure that anticipates future economic activity, declined by 0.7% in June to 106.1 following a revised decrease of 0.6% in May. The decline was slightly greater than the median expectation among economists in a Reuters poll for a 0.6% decrease.
The last time we saw a streak like this, we experienced the worst economic downturn since the Great Depression of the 1930s.
And many would argue that we have already entered a new economic downturn.  Employers have been conducting mass layoffs all over the country, and the number of job openings in the United States just fell to the lowest level in more than two years.
Another sign that the economy has now fallen into hard times is the fact that sales of cardboard boxes are absolutely plummeting.  The following comes from an excellent article by Michael Maharrey…
And here's another off-the-beaten-path metric that is screaming recession — a big plunge in the sale of cardboard boxes.

Earlier this month, Packaging Corp. of America reported that cardboard box sales fell 9.8% in the second quarter. That ranks as one of the biggest slumps on record when you combine it with the 12.7% drop in Q1. According to a report by FreightWaves Research, the combined six-month decline ranks as the biggest plunge since early 2009.

Now, you might wonder, 'What do cardboard box sales have to do with the economy?'

Stop and think about it. Stuff gets shipped in boxes. Everything from raw materials to final products arriving at your door is packaged in boxes. If there is less stuff produced and sold, an economy will need fewer boxes. So, cardboard box sales serve as a pretty good indicator of real economic activity — production, buying, and selling.
He is right.
These numbers are absolutely screaming that a recession is dead ahead.
And it isn't just the U.S. economy that is struggling.
According to Zero Hedge, the latest numbers show that manufacturing activity is now in contraction mode all over the planet…
It's been a rough morning for Global Manufacturing PMIs – China, Turkey, Italy, France, Germany (shitshow), Eurozone, UK, Canada, and Brazil all printed below 50 (contracting).
Wow.
That is not good news at all.
In Europe, the production of goods is falling at a rate that is truly frightening…
Goods production in the #eurozone fell at the sharpest pace since the global financial crisis in July (except for pandemic-hit months), contributing to the fastest drop in factory gate prices since Sep 2009.
So what is the bottom line?
The bottom line is that big economic trouble is coming.
I hope that you have been getting ready for such a scenario.
As I close this article, I want to share an excerpt from a recent Wall Street Journal article that described what has happened to a prominent shopping mall in Connecticut that was once extremely busy…
Crystal Mall's parking lots used to be so crowded that parents would line up to drop off their teenagers near one of the entrances rather than search for a spot.

Now, the vast stretches of cracked pavement surrounding this 1980s-era regional mall on Connecticut's coast have more weeds than cars. Valued by an appraiser at $153 million as recently as 2012, Crystal Mall sold in June for just over $9.5 million in a foreclosure auction.

"To look at it now, it's disheartening," said Waterford's top elected leader, First Selectman Rob Brule, who grew up in this working-class town and described the mall as the social centerpiece of his youth.
The U.S. economy is just like that mall.
Once upon a time, the U.S. economy was the greatest economic machine that the world had ever seen.
But now our foundations are cracking and weeds are growing all over the place.
And it is definitely "disheartening" to watch what is happening, because what is ahead is going to be far worse than what we are experiencing right now.
After the "Great Recession", our leaders should have attempted to fix the fundamental problems that we were facing.
Instead, they just patched our economic and financial systems together and created an even larger bubble.
Now that bubble is bursting, and that is going to cause an extraordinary amount of pain for most Americans.
Michael's new book entitled "End Times" is now available in paperback and for the Kindle on Amazon.com, and you can check out his new Substack newsletter right here.
About the Author: My name is Michael and my brand new book entitled "End Times" is now available on Amazon.com.  In addition to my new book I have written six other books that are available on Amazon.com including "7 Year Apocalypse", "Lost Prophecies Of The Future Of America", "The Beginning Of The End", and "Living A Life That Really Matters". (#CommissionsEarned)  When you purchase any of these books you help to support the work that I am doing, and one way that you can really help is by sending copies as gifts to family and friends.  Time is short, and I need help getting these warnings into the hands of as many people as possible.  I have also started a brand new Substack newsletter, and I encourage you to subscribe so that you won't miss any of my articles.  I have published thousands of articles on The Economic Collapse Blog, End Of The American Dream and The Most Important News, and the articles that I publish on those sites are republished on dozens of other prominent websites all over the globe.  I always freely and happily allow others to republish my articles on their own websites, but I also ask that they include this "About the Author" section with each article.  The material contained in this article is for general information purposes only, and readers should consult licensed professionals before making any legal, business, financial or health decisions.  I encourage you to follow me on social media on Facebook and Twitter, and any way that you can share these articles with others is definitely a great help.  These are such troubled times, and people need hope.  John 3:16 tells us about the hope that God has given us through Jesus Christ: "For God so loved the world, that he gave his only begotten Son, that whosoever believeth in him should not perish, but have everlasting life."  If you have not already done so, I strongly urge you to invite Jesus Christ to be your Lord and Savior today.