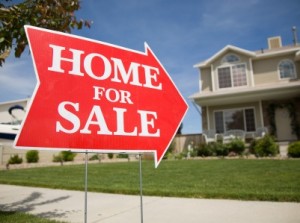 The most important news for Monday, January 25th, 2010….
Sales of previously occupied homes experienced their largest drop in more than 40 years last month.
Uh oh – hundreds of thousands of troubled U.S. homeowners who are making lower mortgage payments on a trial basis are at risk of being kicked out of Obama's foreclosure prevention program.
Stock market guru Marc Faber believes that the global economy is standing on the verge of rampant inflation, national debt default and renewed volatility.
Wal-Mart announced on Sunday that it is cutting about 11,200 jobs at its Sam's Club warehouse division.
Lots of money has been raised, but victims of the earthquake in Haiti are still absolutely desperate for food and water.
It is now being said that the death toll from the earthquake in Haiti will exceed 150,000.
Analysts predict "a stampede into Haiti" if the existence of large gold deposits there can be confirmed.
Haiti also appears to have vast untapped reserves of oil.
2,500 participants from more than 90 countries are getting ready to gather at the 40th World Economic Forum in Davos, Switzerland where world leaders hope to develop plans to "rebuild" the world economic system.
China disclosed the other day that its foreign exchange reserves had increased to about $2.4 trillion in 2009.
There is speculation that the Israeli and U.S. governments are misleading the public about the status of talks aimed at creating a Palestinian state and that negotiations are much farther along than what has been reported in the world media.
French President Nicolas Sarkozy is warning that Israel is not going to stand by indefinitely and let Iran develop nuclear weapons.
The Vatican is facing some very awkward questions after an investigation was launched into its alleged involvement in a money-laundering scheme.
Representative Carol Shea-Porter says that if the U.S. Congress would just send all the men home they could get the health care bill passed.
Once again, North Korea is threatening South Korea with war.
The Chinese government is saying that they have every right to punish citizens using the Internet to challenge Communist Party power.
A Chinese Communist party newspaper is accusing the United States of using "online warfare" to stir up unrest in Iran after last year's elections.
According to one doctor, H1N1 and seasonal influenza vaccines are now being given to sick hospital patients with or without their doctor's consent.
Pharmaceutical companies are being accused of "crying wolf" about the H1N1 swine flu pandemic.
A new study has shown that having a higher level of vitamin D in your blood cuts your risk of getting cancer significantly.
Computers infected with viruses could be "expelled" from the Internet under a new industry code to control Australia's plague of contaminated PCs.
China's senior climate change official says that he has "an open mind" about what is causing climate change.
Melamine-tainted milk products have been found on sale in China, more than a year after thousands of children became ill in a huge safety scandal.
New research has revealed that boys who are exposed to porn are more likely to indulge in casual sex and less likely to form successful relationships when they grow older.
Moscow mayor Yury Luzhkov said on Monday that he will not allow gay parades anywhere in the city of Moscow.
Apparently Colorado has recently become something of an epicenter for UFO-related activity.
Fertility clinics in the U.K. are destroying embryos if they have even very minor genetic conditions.
A newly released poll says that 56 percent of Americans believe that abortion is morally wrong.
Lastly, we can understand Barack Obama needing teleprompters most of the time, but did he really need them to give a speech to 5th grade children?