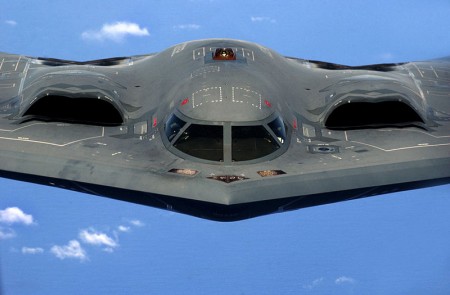 The Air Force has further beefed up its bomber presence in Europe, deploying two B-2 stealth bombers for military exercises in the region.
The B-2 deployment is another show of Washington's effort to reassure allies in the region amid Russia's recent bluster. The aircraft are assigned to the 509th Bomb Wing out of Whiteman Air Force Base, Missouri. On Sunday, they joined three B-52 Stratofortress aircraft already deployed to RAF Fairford, a British air base west of London.
All five of the aircraft are capable of delivering nuclear weapons.
(Read the rest of the story here…)