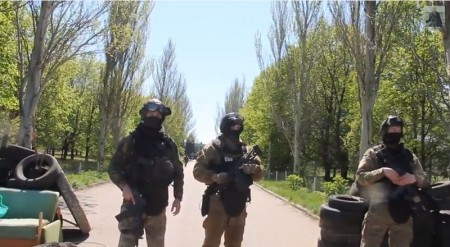 Ukraine will only negotiate with the rebels once they lay down their arms, Kiev's defence minister has said.
"There will be no more unilateral ceasefires" by Ukrainian troops, Valeriy Heletey said in a statement posted on the ministry's website.
He was speaking after separatists fled their eastern strongholds and regrouped in the regional centre of Donetsk.
Ukrainian forces recaptured several cities after President Petro Poroshenko brought an end to a 10-day ceasefire.
He has since ordered the army to blockade the insurgents inside the two cities of Donetsk and Luhansk.
(Read the rest of the story here…)