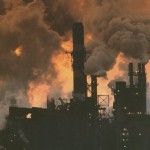 The most important news for Tuesday, July 21st, 2009…..
Commerce Secretary Gary Locke told the American Chamber of Commerce in Shanghai that Americans should pay for the greenhouse gases that China is producing because we are benefiting from it.
Federal Reserve Chairman Ben Bernanke is telling Congress that the Federal Reserve should be the "supercop" over the entire U.S. economy.
Not satisfied with all of the tax increases they have already passed, now the Democrats are getting ready to tax toilet paper.
A proposed new law in Israel would allow the Interior Ministry to set up a database that would include biometric identification information on every Israeli citizen.
Prime Minister Benjamin Netanyahu said that he was "surprised" by a recent U.S. demand that Israel halt a construction project in a Palestinian neighborhood in East Jerusalem.
Experts are stunned that the H1N1 influenza virus is unexpectedly continuing to spread easily through the United States during the summer months.
A senior adviser on South Asia to three U.S. presidents is now sounding the alarm about "Armageddon in Islamabad".
Hillary Clinton says that U.S. officials "firmly believe" that al-Qaeda leaders who planned and carried out the attacks of September 11, 2001, are hiding in Pakistan.  Is a case for invasion being built?
White House budget chief Peter Orszag says the new health care reform package may allow taxpayer money to go to pay for abortions.
Among the 3,266 entries in a government database detailing the spending under the Democrats' stimulus bill are expenditures for concrete outhouses, "deli-sliced" turkey, and hotel bills.
Barack Obama's health care reform plan would include coverage for millions upon millions of illegal aliens.
Even the New York Times is admitting that the Democrats are on a suicide march.
Governor Sarah Palin has signed a joint resolution declaring Alaska's sovereignty under the Tenth Amendment to the United States Constitution.
Bible distribution by the Gideons is creating a huge controversy in a tiny Missouri school district.
Lastly, the Japanese fishing industry has been stung by a plague of giant jellyfish.
ij723xwtdy