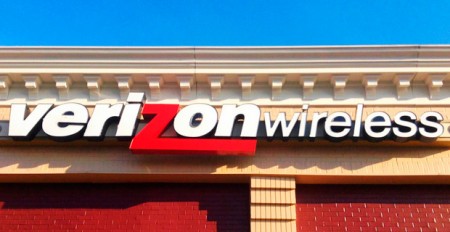 Verizon Wireless is launching a rewards program this week for subscribers who consent to having their everyday movements tracked.
The program, called Smart Rewards, offers gift cards and travel deals to subscribers who surrender their web surfing, app usage and location data in exchange for targeted advertisements based on that personal information through the Verizon Selects tracking program.
"To make marketing messages more relevant, Verizon will analyze the information described above to identify you as part of a group of people a marketer is trying to reach," the terms and conditions for Verizon Selects state.
The wireless company introduced Verizon Selects back in 2012 but has now created the Smart Rewards program to encourage more subscribers to enroll.
Jeffrey Nelson, Verizon's vice president of wireless marketing, told the AP that the company expects Smart Rewards to help with "customer retention," which is an odd statement considering that Verizon lost customers last year after The Guardian revealed that the company gave the National Security Agency unfettered access to its subscribers' phone records, including the time and duration of phone calls.
(Read the rest of the story here…)