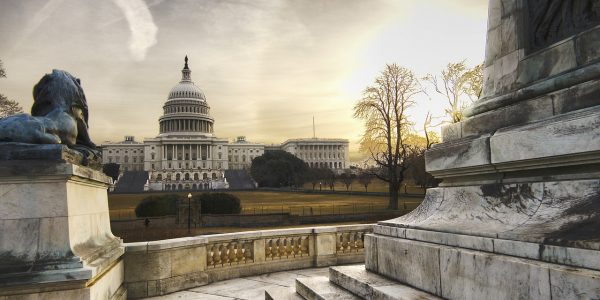 (Guest article by GardenGirl) Two interesting stories occurred on the day of March 13.
1. On March 13, Democrats in the House of Representatives let Christians in America know they've had enough. Enough of their God and His morality as written in His Holy Word.
Read H.R. 5 for yourself:
Read this analysis by Michael F. Haverluck at One News Now:
House Dem: Religious rights must bow to LGBT
Read this analysis by Alex Newman at New American and posted at Interesting Items:
"Equality Act" Seeks Federal Persecution of Christians
Since Joe Biden came out in support of homosexual marriage in 2012 (see note below), and the Supreme Court liking the idea thus their Obergefell decision in 2015, many Christians have been forced into defending themselves in one lawsuit after another for refusing to participate in same-sex weddings. Florists, photographers, printing companies and especially cake decorators have all been impacted, which resulted in the following graphic.
Several Christians have won their cases even though their livelihoods and their bank accounts were, in some instances, destroyed by their ordeals. Well, 230+ Democrats have had enough. With H.R. 5, it will be against the law to use religious objection as a reason to not participate in supporting homosexuality, same-sex marriage and those claiming transgender status. Make no mistake, Christians will face even more persecution. Yes, we all know that there is a Bill of Rights that guarantees "Freedom of Religion" and "Freedom of Speech," but these God-hating Democrats are done with that. That Bill was so 1776. This is 2019, and Christians had better bake that cake!
By the way, cake bakers who don't want to bake the cake for Trump supporters, Conservatives, cops and pro-life groups are not included, they still don't have to if they don't want to; H.R.5 just addresses those who refuse to provide services to or participate in activities with homosexuals and transgenders because of religious convictions. H.R.5 intends to correct that attitude and accompanying objections.
And you thought granting marriage to homosexuals was the only thing they wanted.
Wrong.
And it gets worse.
Unfortunately, H.R. 5 doesn't stop with just mere homosexuality and transgenderism. There is a possibility, with the way H.R. 5 is worded, that it will eventually be used to protect ALL sexual-orientations — it's the proverbial "foot in the door." As some who have read the bill and interpret the wording (see the two links provided above), the wording could be used to include those who are "oriented" toward children.
It's not out of the question anymore. The push is there.
Pedophiles demand to be included in the LGBT community, say they should be respected and tolerated like everyone else
I don't think it will matter much if President Trump were to veto this bill. Since Democrats hate him, I think they would rush to over-ride his veto.
Such evil will not go unanswered.
Three of the four Gospels record what Jesus had to say about harming children:
But whoso shall offend one of these little ones which believe in me, it were better for him that a millstone were hanged about his neck, and that he were drowned in the depth of the sea. –Matthew 18:6
And whosoever shall offend one of these little ones that believe in me, it is better for him that a millstone were hanged about his neck, and he were cast into the sea. –Mark 9:42
It were better for him that a millstone were hanged about his neck, and he cast into the sea, than that he should offend one of these little ones. –Luke 17:2
Note in what Jesus said about a millstone and the sea and harming children.
Now note this calamity upon end-time Babylon recorded in Revelation
And a mighty angel took up a stone like a great millstone, and cast it into the sea, saying, Thus with violence shall that great city Babylon be thrown down, and shall be found no more at all. –Revelation 18:21
Millstone, cast into the sea — is it because end-time Babylon enshrined into law the protection of those who have a proclivity to the harming of children? As if murder in the womb were not enough, as if infanticide were not enough — now allowing those who sexually desire children knowing the proclivity to prey on them, sexually assault them and even kill them could be protected by law, such as H.R. 5?
If America is going to reject the Word of God, which is our Daily Bread, and reject Jesus, who is the Bread of Life, then perhaps we shouldn't have any bread at all.
Thus, the 2nd story on March 13.
On the evening of March 13, a bombocyclone hit Nebraska.
A 'bomb cyclone' has officially hit the US. Here's the definition and more.
(USA Today, Jacy Marmaduke, March 13, 2019)
Perfect storm of extreme weather and climate change drove deadly Midwest flooding (CBS, Jeff Berardelli, March 18, 2019)
Now, the resulting massive flooding has destroyed over 1 million acres of farmland.
More Than 1 Million Acres of U.S. Cropland Ravaged by Flood (US News, Humeyra Pamuk, March 29, 2019)
Crops have been devastated.
100s Of Millions Of Dollars In Crops Destroyed By Flooding, And Farmers Are Being Told "There's Nothing The U.S. Government Can Do To Help"
More crops are endangered.
Recipe for Flooding' Threatens Wheat Along the Red River
(Bloomberg, Brian K. Sullivan, March 20, 2019)
Grain storage bins have been inundated.
Midwestern flooding damaging grain, storage
Millions of domestic animals have been killed.
Over a million head of cattle lost in Midwest flooding
The Midwest flooding has killed livestock, ruined harvests and has farmers worried for their future (FOX8, March 24, 2019)
Reuters reports that farmers had put much of their crop surplus in storage to ride out the US-China trade war, but many of those storage sites have been swamped by flood waters. In addition, feed for livestock has also been lost. (Reuters, U.S. farmers face devastation following Midwest floods, Humeyra Pamuk, March 20, 2019)
Even two weeks after the bombcyclone hit, farms and even superfund sites are underwater! (USA Today, John Bacon, March 27, 2019)
The damage has hit $1 billion, and that was just of March 22.
(Business Insider, Gina Heeb, March 22, 2019)
2019 the worst agricultural disaster in modern American history with catastrophic flooding NOAA warns will continue through to the end of May
(Check out the map at this link of the flooded areas.)
Nebraska Governor: 'We Have The Most Widespread Flooding Damage In Our State's History'
American Farmers On Verge Of Disaster
I'm telling you, it's probably worse than we are being told. Pictures never do a disaster justice, and sometimes words just can't explain.
Midwest flooding has agriculture reeling
And guess what? March 13 was early in the season. Today should be another significant weather day for hard-hit flooded areas.
Intense April Storm to Bring Heavy Snow, High Winds, Potential Blizzard Conditions to the Plains, Upper Midwest
Rapidly intensifying and large scale storm expected to develop across the central US
Wesley is set to be one of the heaviest April snowstorms on record for flood-ravaged Plains and Upper Midwest
ANOTHER "Bomb Cyclone" Will Bring More Flooding To Parts Of The Midwest That Were Hit By A "1,000 Year Flood" Last Month
Excerpt:
Only three weeks after a "bomb cyclone" — one of the most intense storms on record — pummeled the Plains and Midwest, another bomb cyclone of similar strength has been forecast. This spring storm seems poised to dump even heavier snow; it could also be followed by another round of significant river flooding.
Over the past few days, various forecast computer models have shown a blizzard of epic proportions for the north-central Plain States and Upper Midwest. Every time a model is updated, the storm depicted seems to get even more intense. At this point, it seems likely that some of the same areas impacted by devastating flooding just weeks ago are about to get slammed by an historic blizzard Wednesday through Friday.
End excerpt.
God warned Israel through the prophet Hosea that their sins were not being taken lightly, that the birds of the air and the beasts of field and even the fish of the sea are "taken away" when "blood touches blood."
Hear the word of the Lord, ye children of Israel: for the Lord hath a controversy with the inhabitants of the land, because there is no truth, nor mercy, nor knowledge of God in the land. By swearing, and lying, and killing, and stealing, and committing adultery, they break out, and blood toucheth blood. Therefore shall the land mourn, and every one that dwelleth therein shall languish, with the beasts of the field, and with the fowls of heaven; yea, the fishes of the sea also shall be taken away. –Hosea 4:1-3
Interestingly, Kamala Harris made a profoundly tone-deaf statement on March 29:
"We can judge a society I think always by the way it treats its children."
Yes, this ardent pro-abortion Democrat actually said this.
Kamala misses it. Actually, "a society is JUDGED by how it treats its children," according to Revelation 18:21.
What has happened in the Midwest reminds me of the Exodus plagues.
And the Lord appointed a set time, saying, To morrow the Lord shall do this thing in the land. And the Lord did that thing on the morrow, and all the cattle of Egypt died . . . –Exodus 9:5,6
And the flax and the barley was smitten . . . –Exodus 9:31
Are the two connected? Or is it just a coincidence that both happened on the same day? Either way, March 13, in hindsight, appears to have been a very significant day for America. Just how catastrophic March 13 was remains to be seen.
—————————-
I think this is the biggest reason that Democrats are looking the other way when it comes to the groping allegations against Joe Biden (which, btw, there is an abundance of photos out there that suggest the allegations are true) — because Joe Biden came out in support of gay marriage in 2012, he is their patriarch and godfather of same-sex marriage. I don't think they will turn on him because of what he did for the LGBT movement. In fact, Joe Biden, in 2016, "seemingly argued that the "rights" of homosexuals were being violated by the simple fact that Christianity continues to exist. In fact, the VP argued that liberals would not rest until they put an end to the "hatred" of "religious condemnation" toward deviant sexuality (emphasis mine)." –Joe Biden: Christians Violate Gay Rights Simply by Existing
It appears H.R. 5 is just the bill Biden's been waiting for.