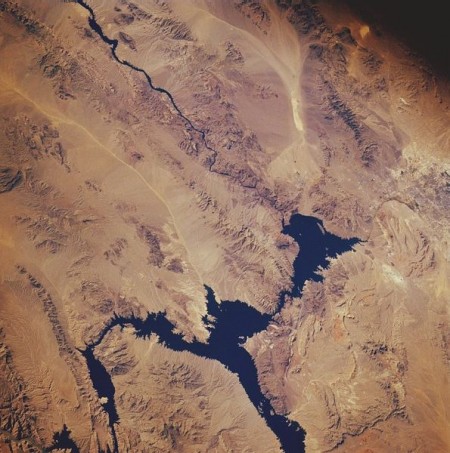 Even for a regular like Allen Keeten, who has been visiting here since the late 1970s, the retreating shoreline of Lake Mead behind Hoover Dam is a shock to witness.
"I hate to see it," the 58-year-old truck driver from Kenesaw, Neb., says, peering over the side of the massive concrete dam on the Colorado River. "Nowadays you've got to be careful when you are out on a boat because of all the exposed ground."
Like a giant measuring stick in the desert, the dropping water level of Lake Mead, the nation's largest man-made reservoir, provides a vivid representation of the drought that is gripping the Southwest and much of the West.
(Read the rest of the story here…)