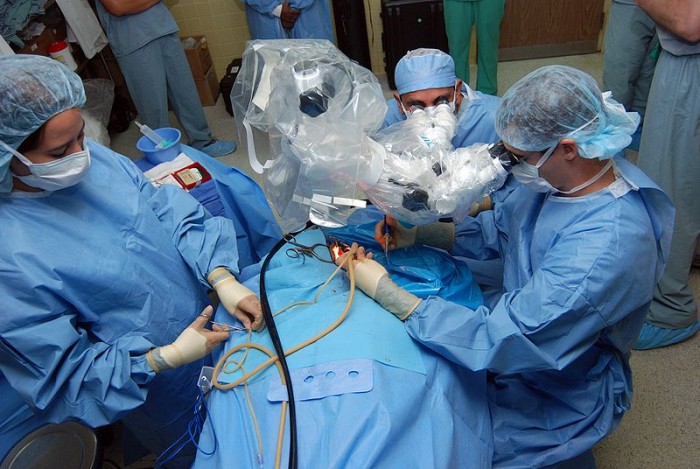 After his recent herniated-disk surgery, Peter Drier was ready for the $56,000 hospital charge, the $4,300 anesthesiologist bill, and the $133,000 fee for orthopedist. All were either in-network under his insurance or had been previously negotiated. But as Elisabeth Rosenthal recently explained in her great New York Times piece, he wasn't quite prepared for a $117,000 bill from an "assistant surgeon"—an out-of-network doctor that the hospital tacked on at the last minute.
It's practices like these that contribute to Americans' widespread medical-debt woes. Roughly 40 percent of Americans owe collectors money for times they were sick. U.S. adults are likelier than those in other developed countries to struggle to pay their medical bills or to forgo care because of cost.
Earlier this year, the financial-advice company NerdWallet found that medical bankruptcy is the number-one cause of personal bankruptcy in the U.S. With a new report out today, the company dug into how, exactly, medical treatment leaves so many Americans broke.
Americans pay three times more for medical debt than they do for bank and credit-card debt combined, the report found. Nearly a fifth of us will hear from medical-debt collectors this year, and they'll gather $21 billion from us, collectively.
(Read the rest of the story here…)