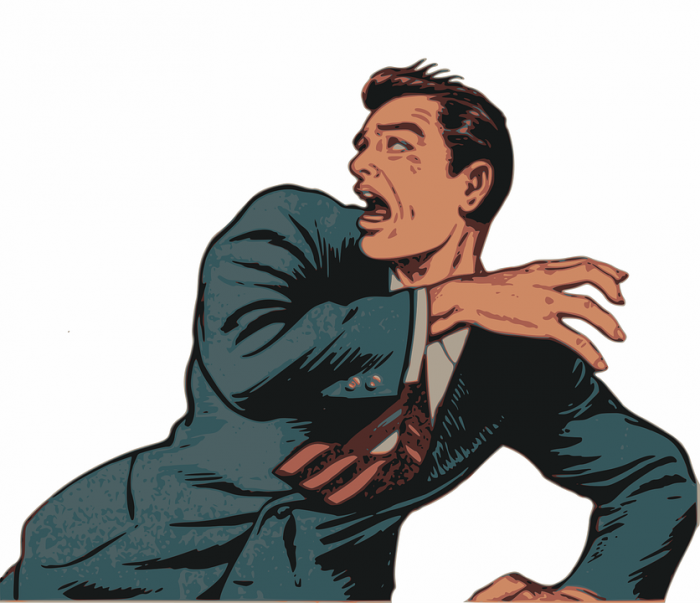 The elite are fleeing major cities around the globe at a staggering rate. In fact, the Chicago Tribune is reporting that approximately 3,000 millionaires left the city of Chicago alone during 2015. The same study discussed in that Chicago Tribune article found that 7,000 millionaires left Paris, France last year. So why is this happening? Why are thousands of millionaires suddenly packing up and moving away from the big cities? Could it be possible that they have many of the same concerns that "preppers" do about what is coming?
For quite a while, I have been writing about how the elite have been preparing for the coming collapse. But I had no idea that literally thousands of them are packing up and permanently leaving our major cities. As I mentioned above, the Chicago Tribune is reporting that about 3,000 of them left the city of Chicago alone during the previous calendar year…
Millionaires are leaving Chicago more than any other city in the United States on a net basis, according to a new report.

About 3,000 individuals with net assets of $1 million or more, not including their primary residence, moved from the city last year, with many citing rising racial tensions and worries about crime as factors in the decision, according to research firm New World Wealth.
But of course this is not just happening in Chicago, nor is it just an American phenomenon.
Actually, the two cities that lost the most millionaires last year are both located over in Europe…
Paris saw the largest exodus.

The French city lost 7,000, or 6 percent, of its millionaires, followed by Rome, which lost 5,000, or 7 percent.
It is true that some of these millionaires are moving for tax reasons, but many others are quite concerned that humanity is hurtling toward a deeply apocalyptic future, and they want to get prepared for what is about to happen while they still have time.
In eastern Germany, one company known as "Vivos" has spent an enormous amount of money converting an underground facility built by the Soviets during the Cold War into the largest private shelter on the planet. It is called "Europa One", and it is being billed as an ultra-luxury survival bunker for the elite.
The following comes from their official website…
Located in the heart of Europe is one of the most fortified and massive underground survival shelters on Earth, deep below a limestone mountain. Built by the Soviets during the Cold War, this shelter was a fortress for military equipment and munitions. Now privately owned, this 76 acre above and below ground hardened facility is capable of withstanding a substantial close range nuclear blast, a direct airliner crash, biological and chemical agents, massive shock waves, earthquakes, electro-magnetic pulses, and virtually any armed attack.

This irreplaceable complex is now being re-tasked as Vivos Europa One, becoming the world's largest and most fortified underground shelter for long-term, uncompromising protection of high net worth individuals, their families, and most precious assets when no other above-ground exfiltration solution will suffice.

The complex includes over 21,108 square meters (227,904 square feet) of secured, blast proof living areas; and, an additional 4,079 square meters (43,906 square feet) of above-ground office, apartments, warehouse buildings, and its own train depot. Collectively there are over 5 kilometers (3.1 miles) of continuous tunnel chambers.
An RT report that was posted on YouTube right here contains some stunning visuals from the inside of this facility. Personally, I was quite stunned when I saw the extent of their preparations for the first time…
This is something that I could go on and on about, but I won't. If you are interested in reading more, please see my previous article entitled "Superyacht Getaway Subs And Luxury Bomb Shelters: The Elite Are The Most Paranoid Preppers Of All".
As I was preparing for this article, I remembered something that Zero Hedge just reported that I think relates to this subject. It turns out that "the smart money" has been net sellers of U.S. stocks for 11 weeks in a row…
Last week, during which the S&P 500 was down 1.2%, BofAML clients were net sellers of US equities for the 11th consecutive week. Net sales of $1.7bn were smaller than in the prior week, but all three client groups (hedge funds, institutional clients, private clients) remained net sellers, led by institutional clients.
So why are the elite dumping stocks like crazy right now?
Don't they realize that the stock market has been going up?
Could it be possible that they have information that the rest of us do not?
Most people have absolutely no idea how vulnerable our society truly is, or how very easy it would be to plunge the general population into a state of utter chaos.
That is why I am so glad that Mike Norris (the son of Chuck Norris) is coming out with his new movie entitled "AmeriGEDDON". This film imagines a time when a global terror organization disables the U.S. power grid and martial law is instituted. Rioting, looting and civil unrest break out, and the government moves in to disarm the citizens and "restore order". You can watch the official trailer for this new film right here…
Could we actually witness such a scenario in our future?
Well, I don't expect to see anything like this next month, but in my new book I explain why I believe that America is heading for a future that is even more apocalyptic than the one portrayed in "AmeriGEDDON".
Everywhere you turn, our world is becoming increasingly unstable. Economic collapse has already gripped some areas of the planet, there is tremendous geopolitical instability in the Middle East, Islamic terror is on the rise, there have been outbursts of civil unrest all around the world, and just this week we have seen a series of very alarming earthquakes and volcanic eruptions.
Many people believe that we are entering a period of time when an unprecedented confluence of events will combine to create a "perfect storm" which will shake the world to the core.
And it isn't just "preppers" that feel this way. As you have just seen, thousands of millionaires are so concerned about changing conditions that they are fleeing the major cities.
So before you dismiss all of this apocalyptic talk as "nonsense", perhaps you may want to consider what the elite may know that you do not.
*About the author: Michael Snyder is the founder and publisher of The Economic Collapse Blog. Michael's controversial new book about Bible prophecy entitled "The Rapture Verdict" is available in paperback and for the Kindle on Amazon.com.*
(Originally published on The Economic Collapse Blog)