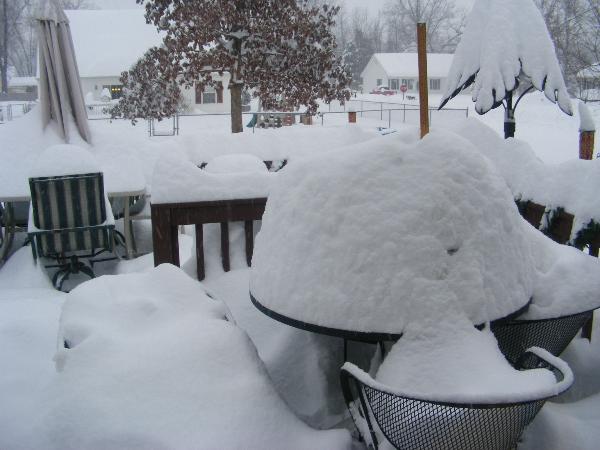 The winter pros in Minneapolis often make it until a few days before Christmas before the first 4-inch snowfall of the season.
This year, they could get triple that by Monday night alone, as an icy blast dipping out of Canada brings an early load of snow across the upper Midwest.
Along for the ride: high winds, winter storm warnings, school closings and travel problems throughout the region.
And it's not just snow. In Billings, Montana, the high reached 53 on Sunday. On Monday, it won't break 20. By Tuesday, it will be only 8.
(Read the rest of the story here…)