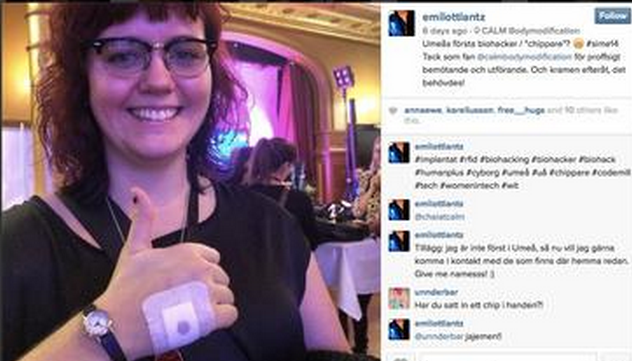 As Sweden's the Local reports, 25-year-old Emilott Lantz from Umeå has a vast existential problem. She really doesn't like carrying keys around.
So she found a completely forward-thinking solution: she had a rice grain-sized microchip inserted in her hand last week.
Some people's instincts will undoubtedly tell them that only those with a brain the size of a rice grain would do such a thing.
But Lantz, who works for IT consultancy firm Codemill, believes such people may have limited imaginations. She told the Local: "I don't feel as though this is the future. This is the present. To me, it's weird that we haven't seen this sooner."
(Read the rest of the story here…)