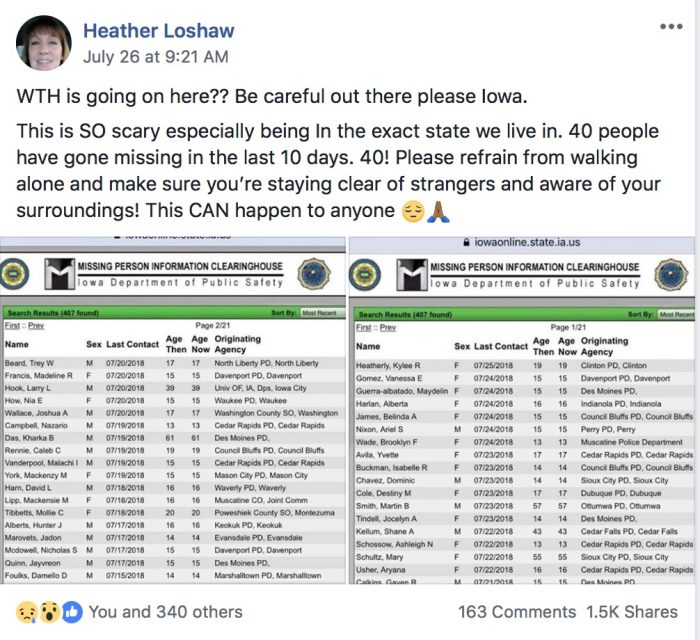 The case of the missing 20-year old college student, is in and of itself, horrifying, but alarm bells should be going off for every American, now that we know 48 young people have vanished in the same state this month. Parents in the state of Iowa should be paying attention and might want to consider keeping closer tabs on their kids for a while.
The New York Post is reporting that the 20-year-old college student who is missing in Iowa is one of 48 young people who have vanished in the state this month, according to reports.
The seemingly alarming number of missing persons cases has sparked widespread panic on social media and a flood of conspiracy theories as the search intensifies for Mollie Tibbetts, who was last seen July 19.
"40 people have gone missing in Iowa in 10 days. 40. People. How is this possible ?!!!!!!!!!!!?!" posted one person on Facebook, adding: "keep tabs on your friends and family, be aware of everything and everyone around you."
Added Heather Loshaw in a local Facebook group: "WTH is going on here?? Be careful out there please."