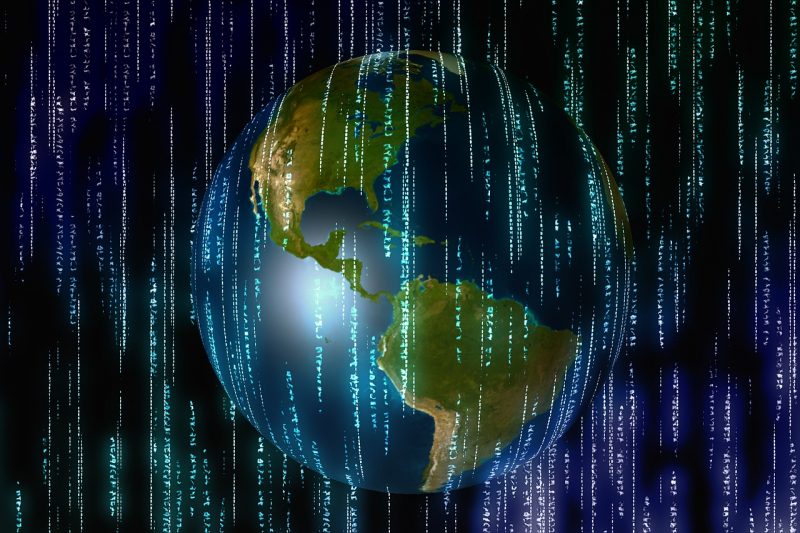 Thanks to extreme disruptions caused by the global response to the pandemic, millions upon millions of Americans are going to have a very disappointing holiday season.  Supply chains are in a state of complete and utter chaos all over the world, and now we are being told that it will remain this way for the foreseeable future.  And that is actually a best case scenario.  If a new variant comes along that causes even more global disruptions, the shortages that we are experiencing right now could become even more dire.  We are so vulnerable right now, and any unexpected twists or turns could easily make things a lot worse.
Earlier in 2021, the mainstream media was full of optimistic talk about how wonderful the second half of the year would be.
But now reality is setting in.  The following comes from a Washington Post article entitled "How the delta variant stole Christmas: Empty shelves, long waits — and yes, higher prices"…
"I'm afraid there is simply not enough time to get products on the shelf this year," said Isaac Larian, chief executive of MGA Entertainment, the toy giant behind Rainbow High and such popular lines as L.O.L. Surprise and Little Tikes. "The holidays are going to be very tough and, frankly, a lot of families are not going to be able to get the toys they want."

Mounting challenges — including factory shutdowns, computer chip shortages and clogged ports — are rattling the industry as it prepares for the crucial holiday shopping season, an eight-week window that can account for more than half of a retailer's annual sales.
Didn't Kamala Harris just give us a very similar warning?
If there are toys that you want to buy, you should try to get them as soon as possible, because the supply crunch is only going to intensify.
Even the biggest voices in the mainstream media are now admitting that these shortages are not going to be resolved any time soon.  The following comes from a New York Times article entitled "The World Is Still Short of Everything. Get Used to It."…
Pandemic-related product shortages — from computer chips to construction materials — were supposed to be resolved by now. Instead, the world has gained a lesson in the ripple effects of disruption.
The economic optimists assured us that the economy would be "booming" by now, but instead the shortages are worse than ever.
Earlier today, I came across a local news story about the painful shortages that small businesses in western Massachusetts are currently dealing with…
This has everything to do with the supply chains. Businesses all over western Massachusetts are scrambling because they can't get their hands on the most basic items. Silverware, takeaway containers, food items, you name it, and it's probably in short supply.
Of course many of the largest corporations in the entire world are dealing with the same headaches.
According to Elon Musk, Tesla has been experiencing "super crazy supply chain shortages"…
Elon Musk said that supply-chain snags have hindered Tesla's plans in 2021.

"2021 has been the year of super crazy supply chain shortages, so it wouldn't matter if we had 17 new products, as none would ship," Musk tweeted on Wednesday.
For many companies, one of the biggest sources of pain has been a persistent lack of computer chips.
This is a worldwide phenomenon, and it is the reason why game systems like the PS5 and the XBox Series X have been so exceedingly difficult to acquire…
Since the beginning of the pandemic, the demand for microchips has far exceeded supply, causing problems in every industry that relies on computers. And if you're a Decoder listener, you know that that is every industry. Right now, major automakers have unfinished cars sitting in parking lots waiting for chips to be installed. Game consoles like the PS5 and Xbox Series X are impossible to find. And even things like microwaves and refrigerators are impacted, because they contain simple controller chips.
We were promised that things would be getting better by now, but instead this crisis just continues to escalate.
In fact, Toyota just announced that they are going to be cutting global production by 40 percent because of the shortage of chips…
In the face of an enduring shortage of computer chips, Toyota this month announced that it would slash its global production of cars by 40%. Factories around the world are limiting operations — despite powerful demand for their wares — because they cannot buy metal parts, plastics and other raw materials. Construction companies are paying more for paint, lumber and hardware, while waiting weeks and sometimes months to receive what they need.
As bad as things are now, it looks like they are about to get even worse.
One prominent shipping company just declared that they expect this crisis to persist "until the first half of 2022"…
From anchorage stats to forward arrivals, ocean bookings, and inventory-to-sales numbers, all the latest data paints the same picture: The U.S. congestion crisis has never been more severe than it is now — and it's getting worse.

Hope for any relief this year has vanished. French carrier CMA CGM is the latest in a long line of market participants to push back its timeline on normalization. Capacity constraints "are expected to continue until the first half of 2022," CMA CGM warned on Friday.

Alarmingly, America's import system — which is already stretched to the limit — looks like it will have to handle even higher volumes next month. The likely outcome: Carriers will be forced to cancel more sailings as terminal berths max out and ships get stuck at anchor, even more cargo will get "rolled" (pushed to a future sailing), and importers will face even longer delays and even less slot availability as they scramble to build inventories for holiday sales.
Others are even more pessimistic.
Just check out this quote…
"There is no end in sight," said Alan Holland, chief executive of Keelvar, a company based in Cork, Ireland, that makes software used to manage supply chains. "Everybody should be assuming we are going to have an extended period of disruptions."
"No end in sight"?
"An extended period of disruptions"?
And what is going to happen if another variant comes along that creates a lot more fear?
Just today, the WHO issued a very ominous warning about a variant that is now known as "Mu"…
The World Health Organization has issued a warning about yet another new COVID-19 variant it fears could potentially evade vaccines.

That variant, called Mu, was first detected in Colombia in January, and has been announced just as the Delta variant finally appears to be peaking in the U.S.
This "Mu variant" has already spread to over 40 different nations, and there have already been more than 2,000 confirmed cases in the United States…
Over 4,600 cases of the variant, whose scientific name is B.1.621, have been spotted since then, and it has spread to more than 40 countries.

Almost 2,000 cases of the variant have been detected in the United States.
So how much worse will our supply chain disruptions become if that variant starts spreading across the country like wildfire?
Most people don't realize that we are so close to the sort of extreme economic chaos that I have been warning about.
The second half of this year was supposed to be a time when our lives started to go back to "normal", but that is obviously now out the window.
Instead, the rest of 2021 is looking exceedingly bleak, and at any moment another sudden "surprise" could take our problems to a whole new level.
***It is finally here! Michael's new book entitled "7 Year Apocalypse" is now available in paperback and for the Kindle on Amazon.***
About the Author: My name is Michael Snyder and my brand new book entitled "7 Year Apocalypse" is now available on Amazon.com.  In addition to my new book I have written five others that are available on Amazon.com including  "Lost Prophecies Of The Future Of America", "The Beginning Of The End", "Get Prepared Now", and "Living A Life That Really Matters". (#CommissionsEarned)  By purchasing the books you help to support the work that my wife and I are doing, and by giving it to others you help to multiply the impact that we are having on people all over the globe.  I have published thousands of articles on The Economic Collapse Blog, End Of The American Dream and The Most Important News, and the articles that I publish on those sites are republished on dozens of other prominent websites all over the globe.  I always freely and happily allow others to republish my articles on their own websites, but I also ask that they include this "About the Author" section with each article.  The material contained in this article is for general information purposes only, and readers should consult licensed professionals before making any legal, business, financial or health decisions.  I encourage you to follow me on social media on Facebook and Twitter, and any way that you can share these articles with others is a great help.  During these very challenging times, people will need hope more than ever before, and it is our goal to share the gospel of Jesus Christ with as many people as we possibly can.