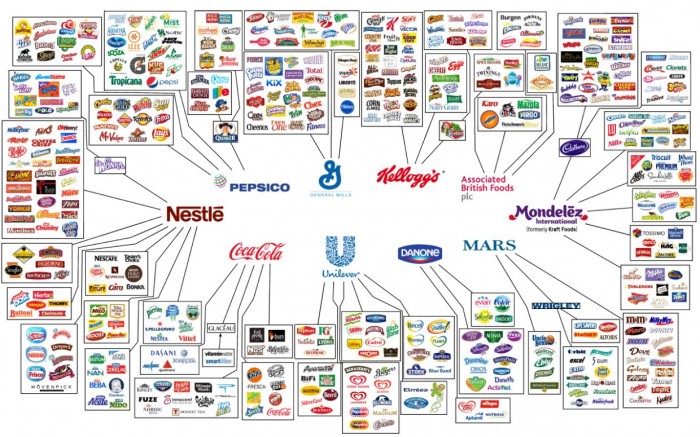 Oxfam International has made a graphic showing how a handful of corporations control nearly everything we buy at the grocery store.
The graphic focuses on 10 of the world's most powerful food and beverage companies: Coca-Cola, PepsiCo, Unilever, Danone, Mars, Mondelez International, Kellogg's, General Mills, Nestle, and Associated British Foods.
Oxfam calls these companies the Big 10 and keeps a scorecard on their environmental impact on a website devoted to the nonprofit's "Behind the Brands" campaign.
(Read the rest of the story here…)