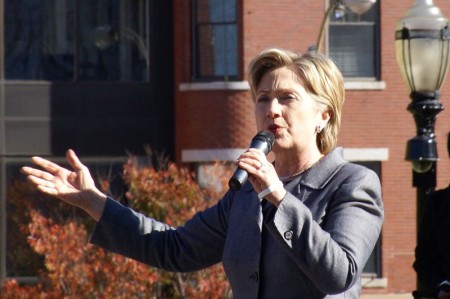 Former Secretary of State Hillary Clinton will collect a $225,000 speaking fee from the University of Nevada, Las Vegas in October, it emerged on Tuesday.
The massive expense was confirmed just weeks after the university formalized a 4 per cent tuition increase for each of the next four years. Rate hikes have nearly tripled tuition costs there since 2004.
Clinton will deliver the keynote address at an invitation-only gala for philanthropists and other high-dollar donors who support UNLV. The university said private funds are being tapped to pay her speaking fee.
But students see a zero-sum financial gain in which that money could have chipped away at tuition increases.
(Read the rest of the story here…)