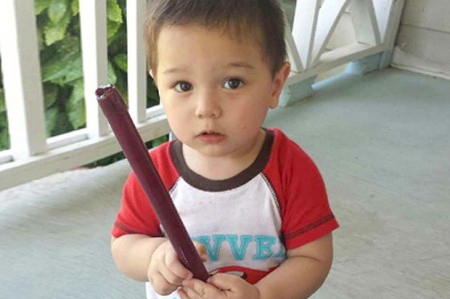 After our house burned down in Wisconsin a few months ago, my husband and I packed our four young kids and all our belongings into a gold minivan and drove to my sister-in-law's place, just outside of Atlanta. On the back windshield, we pasted six stick figures: a dad, a mom, three young girls, and one baby boy.
That minivan was sitting in the front driveway of my sister-in-law's place the night a SWAT team broke in, looking for a small amount of drugs they thought my husband's nephew had. Some of my kids' toys were in the front yard, but the officers claimed they had no way of knowing children might be present. Our whole family was sleeping in the same room, one bed for us, one for the girls, and a crib.
After the SWAT team broke down the door, they threw a flashbang grenade inside. It landed in my son's crib.
Flashbang grenades were created for soldiers to use during battle. When they explode, the noise is so loud and the flash is so bright that anyone close by is temporarily blinded and deafened. It's been three weeks since the flashbang exploded next to my sleeping baby, and he's still covered in burns.
There's still a hole in his chest that exposes his ribs. At least that's what I've been told; I'm afraid to look.
(Read the rest of the story here…)