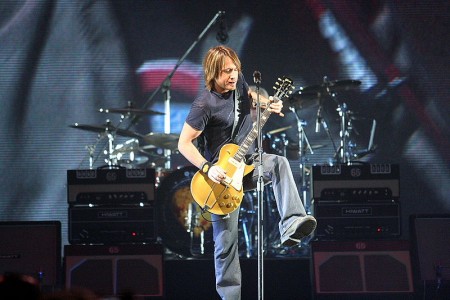 Police are investigating a possible sexual assault at a weekend Keith Urban concert at which dozens of people were treated for excessive drinking.
Sean Murphy was arrested after concertgoers said Saturday night they saw a possible rape on the lawn at the Xfinity Center in Mansfield, about 30 miles south of Boston. Bystanders captured the scene on cellphone cameras.
Murphy, who's 18 years old, said the encounter was consensual and the girl was 17 years old. He has pleaded not guilty to a rape charge.
The Attleboro Sun-Chronicle reported Wednesday that police said a woman at the concert asked Murphy's accuser if she consented and she said no. Police said the woman pulled Murphy away and he left. Police arrested him later at the concert, which 18,000 people attended.
(Read the rest of the story here…)