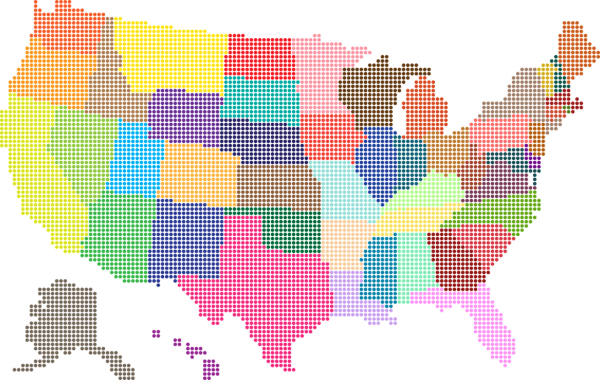 So many prophetic voices are feeling such a sense of urgency right now.  But up until the past few days, things have seemingly been relatively calm this summer.  So a lot of people out there are mocking those that are sounding the alarm, but they wont' be mocking for long.
Today, I want to share another dream from Dwayne Desmarais in which he saw that a "tsumani of demonic activity" would soon hit America…
---
I must share this dream as it is for the near future. I had it about a month ago: I am standing at the ocean, looking out into the waves. A person is to my right, but I cannot see him. As I look out, I see a huge tsunami heading for shore. It is about 1000 ft. high. I turn to run, as I do, an angel appear floating to my right side. ( I believe  that was who was by my side at the shore) He then says: "Seek Holy Spirit for revelation."
As I am running, a mountain appears in front of me. I run right into it! The wave strikes and I am taken up into the air with millions of bubbles flowing around me and through me. As I wake up, I hear these words: "A tsunami of demonic activity will soon hit the shores of this country." ( I believe this dream is a call to arms to decree "battle stations" to meet the enemy at the gate to prevent unnecessary casualties) The Lord has given many eyes to see beyond the veil, and most of those who are prophets, watchmen, seers and prophetic intercessors have insight into the spiritual realm that others may miss. You Michael, have been given "eyes to see" as you understand that often the political sets the stage for the prophetic. God does nothing unless He tells His servant the prophets. (Amos 3:7) What you shout from the roof tops, prophets, watchmen, seers and prophetic intercessors confirm! There are hundreds of thousands preaching on the goodness of the Father, but few telling of the burden of His heart. I once wept so bitterly, I could not stop. I asked the Lord what was going on and gently He said: "I have given you a touch of the burden of my heart. Many want my love, my blessings, my gifts, but few know what saddens Me."
Men like Jeremiah Johnson, R. Loren Sanford, Rick Joyner, John Burton, David Wilkerson, Leonard Ravenhill, A.W. Tozer, John Paul Jackson and a host of nameless faceless are (and have) sounded the shofar that the battle for the souls of man has begun. We are in a season of training and awakening, a shaking and a coming outpouring of Holy Spirit. It will look like chaos, but it will usher in one of the greatest harvest of souls. Paul Keith Davis said a while back that God would begin to soon have a harvest of the harvesters. What would look like a great harvest of souls at first, would be of those called out to gather in the true harvest. They have been hand picked, and brought through the fires of affliction so that nothing remains that can be an obstruction for what they have been called to do. There are certain things I have not been allowed to share, because I was told if I did before it was time, I would be right in the mix of it!!!