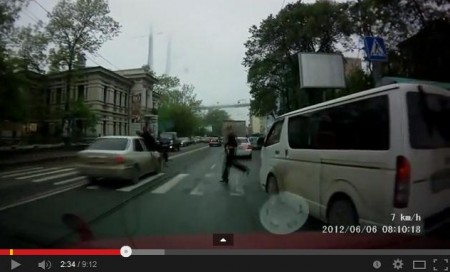 Your running late for work, so you go an extra 10 miles per hour, or your facing rush hour for another week in a row, and you just want to get home. We all have been a little too eager to get to the office, or get home for dinner as quick as we can. This video is a startling reality, that by not following the speed limits, and taking the time to be safe, we could tragically cause another person to be paralyzed for life, or worse suffer death.  We choose to drive the way we do.  I hope this can be a reminder that it can happen to you.  Drive slower, and be aware that any person can run into the street, even while you go the speed limit.
This woman has been stopped 60 times in the last year.
This teen believes that she is a good enough at texting to drive at the same time.
Car Crash Compilation- VERY GRAPHIC -Slow DOWN!