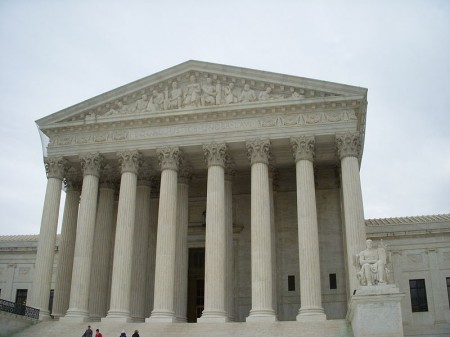 As the Supreme Court refused to hear any cases on same-sex marriage from the lower courts, Wisconsin Gov. Scott Walker and the state's Department of Justice decided to stop their legal battles.
Both affirmed the lower federal appeals court ruling is now the law of the land, striking down Wisconsin's ban on gay marriage.
Advocates for gay marriage in other states are rejoicing at the justices' decision, which could lead to the legalization of same-sex marriage in 30 states.
Federal appeals courts already had struck down bans against gay marriage in five states — Indiana, Oklahoma, Utah, Virginia and Wisconsin — and those rulings will be allowed to stand. Colorado, Kansas, North Carolina, South Carolina, West Virginia and Wyoming are in the same judicial circuits, so they must abide by those appeals court rulings, too.
(Read the rest of the story here…)