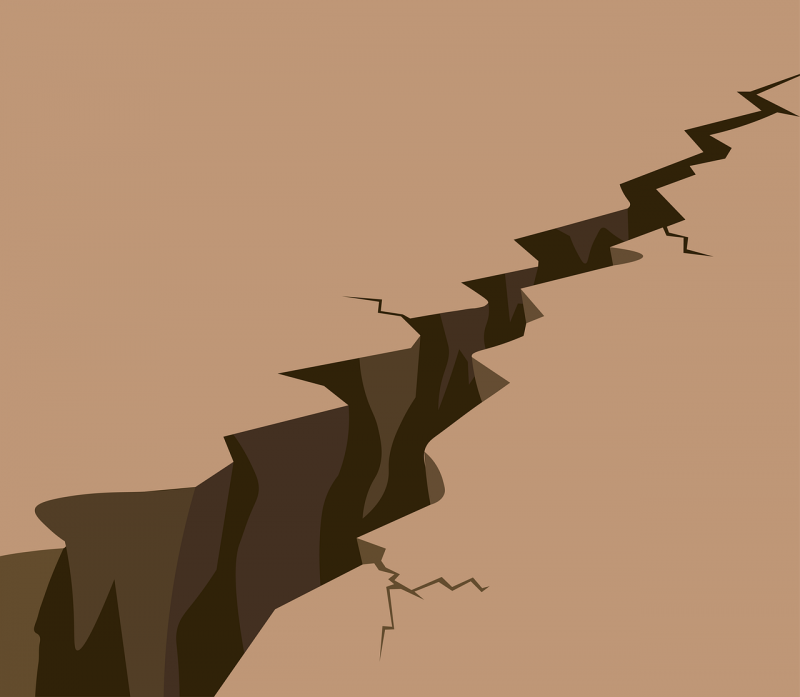 Have you noticed that there have been a lot of very unusual earthquakes around the globe this week?  Suddenly, large earthquakes have started to erupt in some of the most high risk areas of the planet.  Unfortunately, that includes the west coast of the United States.  For years, I have been warning my readers about what will happen when "the Big One" finally hits the west coast.  Could it be possible that the quakes that we are witnessing right now indicate that the fault zones along the west coast are starting to wake up again?  Let us hope not, because this would be a really, really bad time for a historic seismic event.
At the beginning of this month, a magnitude 6.0 earthquake shook a large area near the California coastline, and that quake took a lot of the experts by surprise.
Many of them assured us that things would settle back down, but now an even larger quake has struck.
On Tuesday morning, a magnitude 6.2 earthquake hit right off the coast of Baja…
A magnitude 6.2 earthquake struck near the coast of Mexico's Baja California on Tuesday morning, with impacts felt over 150 miles away in Southern California.

The United States Geological Survey says the quake occurred in the Pacific Ocean, about 125 miles south of the U.S. border.
So should we be concerned?
I don't know, but this week there have been a couple of other large quakes that have gotten a lot of people talking.
On Monday, a magnitude 5.2 earthquake struck just off the coast of Oregon, and a magnitude 5.5 earthquake struck just off the coast of Alaska.
It is unusual to see so many large quakes happen along the west coast in such a short period of time.
Hopefully all of this activity is not building up to something larger.
Interestingly, we also just witnessed the biggest earthquake that we have seen in Texas in decades, but many are blaming that particular quake on fracking…
According to the U.S. Geological Survey, the earthquake occurred on November 16, just west of Pecos, Texas. This was the state's largest earthquake since 1995 and was felt as far as El Paso. The oil and gas regulatory agency is trying to understand if this was a naturally occurring earthquake or if it was caused by waste water from fracking. Waste water disposal from fracking has dramatically increased the number of earthquakes in Texas. The seismic activity has especially become more common around the Permian Basin in West Texas, where oil and gas production is concentrated, according to the Texas Tribune.
It is not every day that a magnitude 5.4 earthquake happens in Texas, but it is probably not anything to be alarmed about.
I wish the same could be said for the quakes along the west coast.
Scientists assure us that "the Big One" is way overdue, and when it finally arrives it will cause a tremendous amount of devastation.
Elsewhere, other high risk areas around the globe are being greatly shaken as well.
For example, a magnitude 5.6 earthquake killed scores of people on Indonesia's main island on Monday…
Hundreds of people have been killed and injured, and scores more displaced, after a magnitude 5.6 earthquake hit Indonesia's main island on Monday.

At least 162 were killed and 700 hurt after a shallow tremor hit West Java near the town of Cianjur, around 45 miles south of the capital Jakarta, at 1.21pm local time.

The quake triggered a landslide and collapsed buildings in hard-hit Cianjur – where most of the deaths were reported – but also shook tower blocks in Jakarta for three terrifying minutes as people rushed on to the streets.
CNN is reporting that the death toll is now up to 268, but that number will inevitably go higher as rescuers pull even more bodies out of the rubble…
Rescuers were digging through debris on Tuesday to find survivors of a powerful earthquake that toppled homes and buildings in a highly populated area of Indonesia's West Java province, killing at least 268 people.

A further 151 people remain missing and more than 1,000 were injured, the country's National Agency for Disaster Management (BNPB) said.

The 5.6-magnitude quake hit the Cianjur region in West Java about 1:21 p.m. local time on Monday at a depth of 10 kilometers (6.2 miles), according to the United States Geological Survey (USGS), causing buildings to collapse while school classes were underway.
On Tuesday, the Solomon Islands were hit by a magnitude 7.0 earthquake, and that was quickly followed by a magnitude 6.0 earthquake…
The first quake hit offshore at a depth of 15 km (9 miles), about 16 km southwest of the area of Malango, said the United States Geological Survey which initially put its magnitude at 7.3 before revising it down to magnitude 7.0.

A second quake, with a magnitude of 6.0, struck nearby 30 minutes later.
The big quakes are happening so rapidly now that it really is difficult to keep up with them all.
Just a little while ago, there was a magnitude 6.1 earthquake in Turkey.
And by the time that you read this article, more unusual quakes may have happened.
Our planet has become an extremely unstable place, and many are concerned that much more instability is in our future.
Meanwhile, large herds of animals are suddenly endlessly walking in circles all over the globe.
Prepare something is coming 👌 pic.twitter.com/h0CXf35UGe

— nikola 3 (@ronin19217435) November 21, 2022
Why would so many herds of animals exhibit such unusual behavior all at the same time?
Can they sense that something big is coming?
I don't know, but I certainly think that we should all be monitoring events very carefully.
We live in such crazy times, and I have a feeling that they will soon get a whole lot crazier.
***It is finally here! Michael's new book entitled "End Times" is now available in paperback and for the Kindle on Amazon.***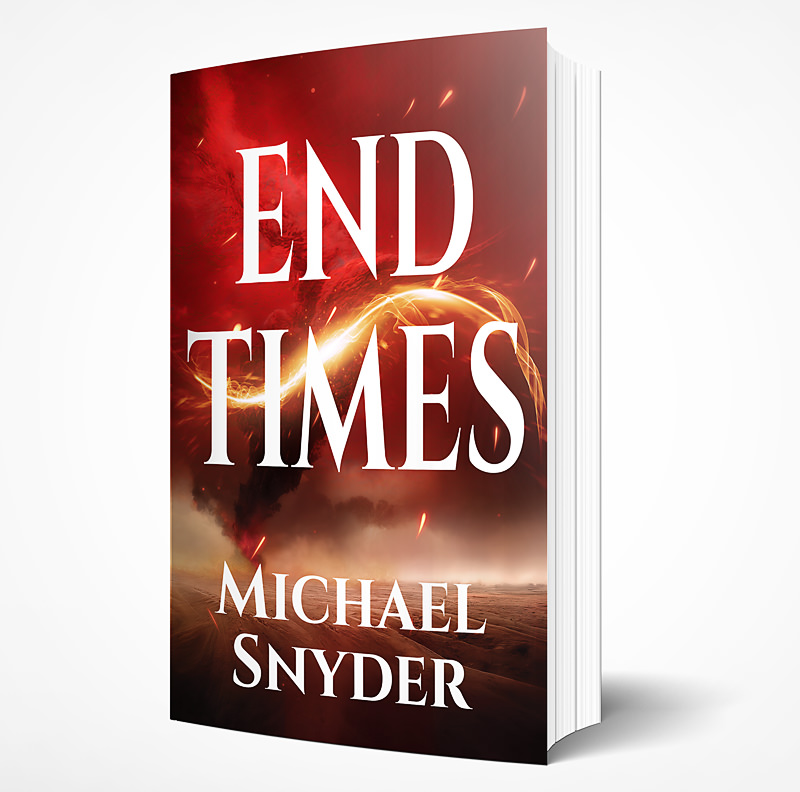 About the Author: My name is Michael and my brand new book entitled "End Times" is now available on Amazon.com.  In addition to my new book I have written six other books that are available on Amazon.com including "7 Year Apocalypse", "Lost Prophecies Of The Future Of America", "The Beginning Of The End", and "Living A Life That Really Matters". (#CommissionsEarned)  When you purchase any of these books you help to support the work that I am doing, and one way that you can really help is by sending copies as gifts to family and friends.  Time is short, and I need help getting these warnings into the hands of as many people as possible.  I have published thousands of articles on The Economic Collapse Blog, End Of The American Dream and The Most Important News, and the articles that I publish on those sites are republished on dozens of other prominent websites all over the globe.  I always freely and happily allow others to republish my articles on their own websites, but I also ask that they include this "About the Author" section with each article.  The material contained in this article is for general information purposes only, and readers should consult licensed professionals before making any legal, business, financial or health decisions.  I encourage you to follow me on social media on Facebook and Twitter, and any way that you can share these articles with others is definitely a great help.  These are such troubled times, and people need hope.  John 3:16 tells us about the hope that God has given us through Jesus Christ: "For God so loved the world, that he gave his only begotten Son, that whosoever believeth in him should not perish, but have everlasting life."  If you have not already done so, I strongly urge you to invite Jesus Christ to be your Lord and Savior today.