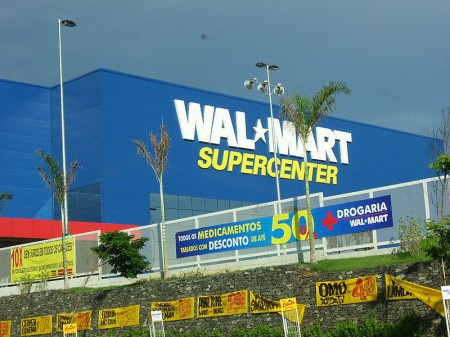 Five people were dead Sunday after a man and a woman ambushed two police officers at a Las Vegas pizzeria and then stormed a nearby Wal-Mart, where police said they killed themselves after a gun battle with officers.
An unidentified woman, described as a Wal-Mart customer, was also found dead inside the store just inside the door.
No motive for the tag-team attack is known, police said, although witnesses said at least one of the suspects shouted remarks about the arrival of a "revolution" and alluded to some kind of war.
(Read the rest of the story here…)