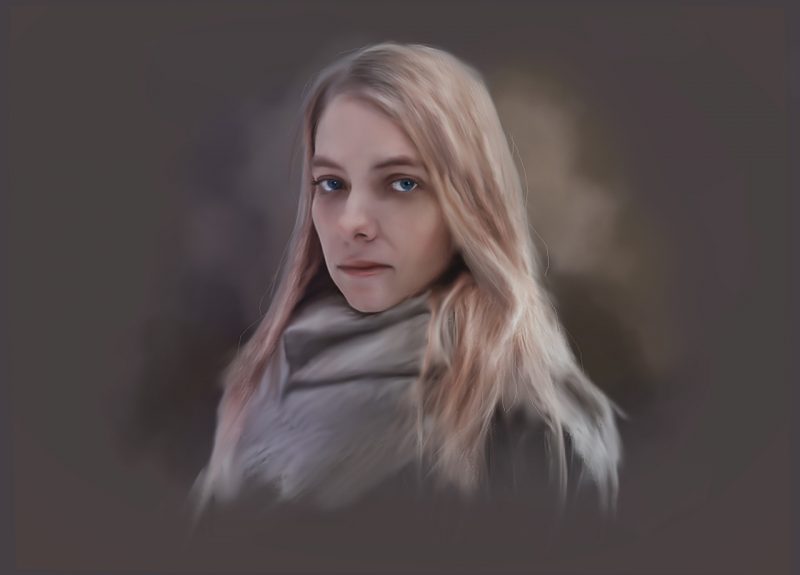 Unless there is emergency intervention, tens of millions of Americans could be facing eviction once the holiday season is over.  We kicked the can down the road throughout 2020, but all of the rent that was originally owed to landlords all over the country is still due, and they are very eager to collect.  Countless landlords are on the verge of financial ruin because of the rent moratoriums which were put in place, and kicking the can down the road even more would be absolutely disastrous for them.  Of course it would also be absolutely disastrous if the moratoriums are not extended, because in some states more than half of all households are behind on their rent or mortgage payments, and most of them have no way to pay.
One way or the other, we are about to hit a breaking point.  The Aspen Institute is telling us that a whopping 40 million people "could face eviction over the next several months"…
According to research by the Aspen Institute, nearly 40 million Americans could face eviction over the next several months. The only thing holding back the flood right now is the CDC's eviction moratorium order and a patchwork of state and local protections for renters.

But these moratoriums are only kicking the can down the road. Chief economist for Moody's Analytics Mark Zandi told the Washington Post that tenants could owe nearly $70 billion in back rent by year's end. And for landlords left holding the bag, there's been little relief, as they've been forced to take on the role of government — subsidizing housing for millions even as their own taxes, mortgage payments, and other expenses are due.
That is about 12 percent of the entire country.
If they get evicted, where are they going to go?
Into the streets?
Vox recently interviewed a 48-year-old Texas resident named "Kimberly", and she says that is exactly where she is headed if she gets evicted…
But after Covid-19 hit, she lost hours at her job as a crew trainer at Raising Cane's Chicken Fingers and found herself on the brink of financial collapse. She fell behind on her rent and when she tried to work with her landlord to set up a repayment plan, she told Vox that she was served an eviction notice. Now, the only thing keeping her in her home is the Centers for Disease Control and Prevention's (CDC) national eviction moratorium, which prohibits landlords from evicting qualifying tenants for failing to make rent.

If she's evicted, Kimberly says she has nowhere to go — and will be homeless for the second time in five years.
And there are countless others out there that are just like her.
According to Zero Hedge, "at least half of households in Arkansas, Florida and Nevada are not current on rent and mortgage payments".
We have never seen anything like this in modern American history, and the new lockdowns that are being instituted across the nation will just make things even worse.
Of course there are many Americans that will be able to move in with family, and this has already been happening in very large numbers.  In particular, young people are moving back in with their parents on a massive scale.  According to the Pew Research Center, "a majority of young adults in the U.S. live with their parents for the first time since the Great Depression".
The phrase "since the Great Depression" has been popping up a lot lately, hasn't it?
That is because this is literally the first economic depression that the U.S. has experienced since that time.
Everywhere we look, we can see the sort of economic devastation that I have been warning was coming for a very long time.
In New Jersey, approximately one-third of all small businesses "have closed down in 2020"…
A third of small businesses in New Jersey have closed down in 2020, according to a report from The Star-Ledger newspaper.

"It's really bad… And without federal dollars coming into New Jersey, the Main Street stores and other establishments are not gonna make it through the winter." said Eileen Kean, the state director of the National Federation of Independent Business.
New Jersey's number is higher than the national average, but not by very much.
Of course Atlantic City has been hit particularly hard because it is so dependent on tourism.  At this point, it is being called "the city without a pulse"…
The boardwalk is empty, the beaches are deserted, and the casinos, though partially reopen, are limping into their fifth month of severely curtailed operations after four months of shutdowns. The coronavirus pandemic skewered the economic engine of this beachside town, taking the city's vibrancy and its residents' livelihoods out with it.
Sadly, things are inevitably going to get worse in the months ahead thanks to the new lockdowns.  The number of Americans filing new claims for unemployment has risen significantly for the past two weeks, and more bad weeks are almost certainly ahead.
Needless to say, rising unemployment will mean more Americans being pushed out of their homes and more Americans being pushed into poverty.  According to a survey that was released in October, the number of Americans living in poverty has risen by 8 million since May…
The number of Americans living in poverty grew by 8 million since May, according to a Columbia University study, which found an increase in poverty rates after early coronavirus relief ended without more to follow.

Although the federal Cares Act, which gave Americans a one-time stimulus check of $1,200 and unemployed workers an extra $600 each week, was successful at offsetting growing poverty rates in the spring, the effects were short-lived, researchers found in the study published Thursday.
Of course that number is more than a month old, and so the true number of Americans that have been forced into poverty is substantially higher by now.
This is what an economic collapse looks like, and even worse days are ahead of us.
The good news is that those that were warned in advance that an economic collapse was coming had time to make preparations for this sort of a scenario.
But most Americans never wanted to listen to the warnings, and so now they find themselves in the middle of a storm without an umbrella.
Unfortunately, what we have experienced so far is just the leading edge of the storm, and most people still do not realize that.
***Michael's new book entitled "Lost Prophecies Of The Future Of America" is now available in paperback and for the Kindle on Amazon.***
About the Author: My name is Michael Snyder and my brand new book entitled "Lost Prophecies Of The Future Of America" is now available on Amazon.com.  In addition to my new book, I have written four others that are available on Amazon.com including The Beginning Of The End, Get Prepared Now, and Living A Life That Really Matters. (#CommissionsEarned)  By purchasing the books you help to support the work that my wife and I are doing, and by giving it to others you help to multiply the impact that we are having on people all over the globe.  I have published thousands of articles on The Economic Collapse Blog, End Of The American Dream and The Most Important News, and the articles that I publish on those sites are republished on dozens of other prominent websites all over the globe.  I always freely and happily allow others to republish my articles on their own websites, but I also ask that they include this "About the Author" section with each article.  The material contained in this article is for general information purposes only, and readers should consult licensed professionals before making any legal, business, financial or health decisions.  I encourage you to follow me on social media on Facebook, Twitter and Parler, and any way that you can share these articles with others is a great help.  During these very challenging times, people will need hope more than ever before, and it is our goal to share the gospel of Jesus Christ with as many people as we possibly can.