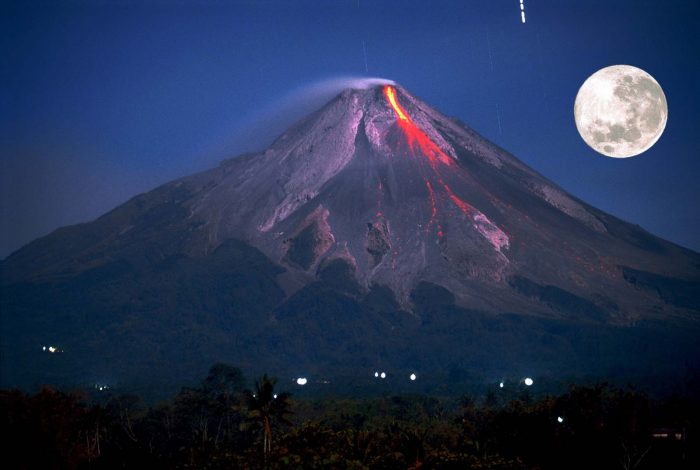 Our planet is increasingly shaking, and we just saw another example of this in Indonesia.  The following comes from our friends at strangesounds.org…
Indonesia's Merapi volcano erupted at 01:20 UTC (08:20 local time) on June 1, 2018, sending ash up to 11.6 km (38 000 feet) in the air in two minutes and prompting officials to raise the Aviation Color Code to Red.

Although there is no need to evacuate as the area is still safe, residents living near the volcano are reminded not to enter exclusion zone – 3 km (1.8 miles) – and are encouraged to remain calm. Based on a pilot report, the height of the ash plume, was measured up to 11.6 km (38 000 feet).
Are volcanoes going to keep going off like firecrackers all over the world?
If so, what implications does this have for the future of our planet?