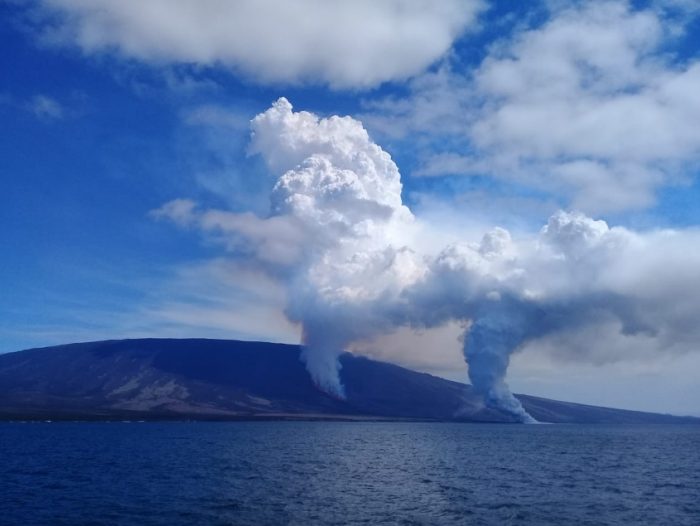 The shaking of our planet continues to escalate.
The latest example comes to us from Ecuador…
A new eruption started at Fernandina volcano (Cerro la Cumbre) in Ecuador around 15:00 UTC on June 16, 2018, IGEPN reports. This large shield volcano is a part of Galapagos volcanic archipelago. Its last eruption occurred in September 2017.

The eruption is taking place on the north-northeast flank of the volcano and is so far characterized by the emission of lava flows and a gas column rising up to 3 km (1.8 miles) and drifting southwest.

According to the personnel of the Galapagos National Park, the lava flow has already reached the ocean.
Why do you think that all of these eruptions are happening all of a sudden?
Please feel free to tell us what you think by posting a comment below…