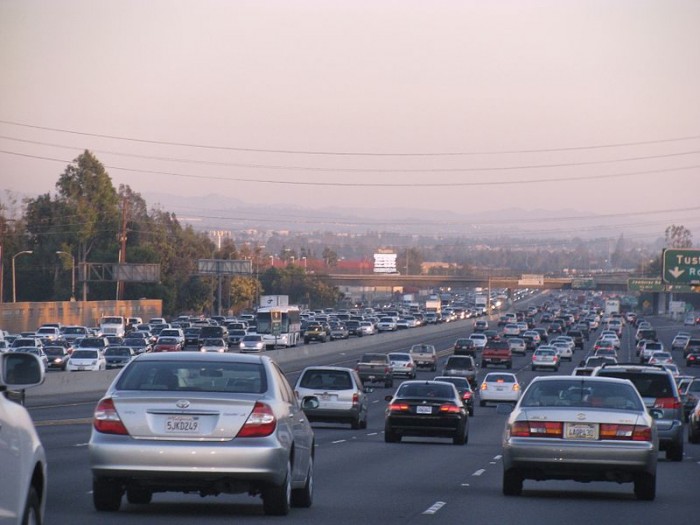 Demonstrators took to the streets of Berkeley, California for yet another march Monday night to protest the police-related deaths of Michael Brown and Eric Garner.
The march brought traffic to a crawl on both directions of Interstate 80 just before 9pm local time, as hundreds of protesters walked out onto the freeway.
Police were eventually able to break up the group, but cops and protesters faced off again on a pedestrian bridge stretching across the major thoroughfare.
The downtown Berkeley BART station was also shut down, and protesters in nearby Emeryville were pictured dramatically laying down on the tracks in front of Amtrak trains.
(Read the rest of the story here…)