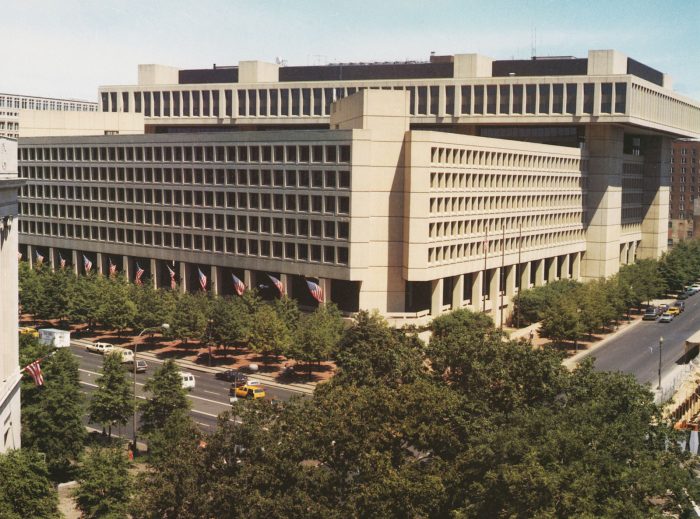 It looks like time has run out for anti-Trump FBI agent Peter Strzok.
On Tuesday, he was reportedly "forcibly removed" from FBI headquarters…
Anti-Trump FBI agent Peter Strzok was forcibly removed from the bureau Tuesday afternoon, with multiple sources saying he was "escorted" from his office after the Inspector General's scathing report.

"Aitan Goelman, Mr. Strzok's lawyer, confirmed in a statement that his client 'was escorted from the building as part of the ongoing examination process,'" writes the Washington Times. "According to Ms. Jarrett, Mr. Strzok was still employed by the FBI though he had been 'demoted' to a desk job in Human Resources since being dismissed from Robert Mueller's special-counsel team."
Strzok was one of the FBI's most high profile agents.  In recent years he was involved in both the Hillary Clinton email investigation and Robert Mueller's special counsel investigation despite the fact that he was virulently anti-Trump…
He had a central role on the FBI's investigation into Hillary Clinton's handling of classified information. He later worked on the investigation into connections between Trump campaign associates and Russia and briefly worked for special counsel Robert Mueller before text messages between Strzok and former FBI lawyer Lisa Page disparaging President Donald Trump were discovered.

Strzok is currently embroiled in an internal FBI investigation stemming from findings in outlined in a report from the Justice Department's inspector general, Michael Horowitz, which details a number of private text messages and use of personal email for FBI business.
Getting rid of Strzok would be a major step toward draining the swamp, and let us hope that he is finally gone for good.