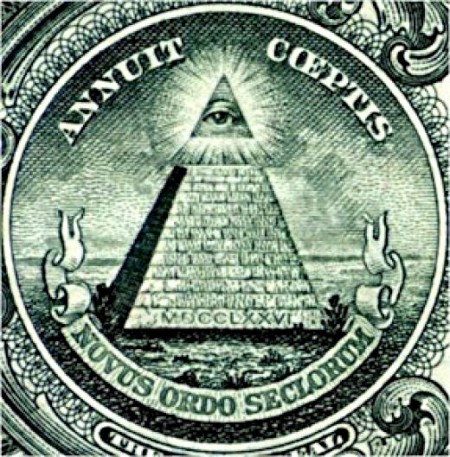 That is how "independent" central banks operate, but it evidently not the US central bank that is gambling in the stock market. After extensive quantitative easing, the Fed has a $4.5 trillion balance sheet; but this sum is accounted for as being invested conservatively in Treasuries and agency debt (although QE may have allowed Wall Street banks to invest the proceeds in the stock market by devious means).
Which central banks, then, are investing in stocks? The biggest player turns out to be the People's Bank of China (PBoC), the Chinese central bank.
According to a June 15th article in USA Today:
Evidence of equity-buying by central banks and other public sector investors has emerged from a large-scale survey compiled by Official Monetary and Financial Institutions Forum (OMFIF), a global research and advisory group. The OMFIF research publication Global Public Investor (GPI) 2014, launched on June 17 is the first comprehensive survey of $29.1 trillion worth of investments held by 400 public sector institutions in 162 countries. The report focuses on investments by 157 central banks, 156 public pension funds and 87 sovereign funds, underlines growing similarities among different categories of public entities owning assets equivalent to 40% of world output.

The assets of these 400 Global Public Investors comprise $13.2 trillion (including gold) at central banks, $9.4 trillion at public pension funds and $6.5 trillion at sovereign wealth funds.
Public pension funds and sovereign wealth funds are well known to be large holders of shares on international stock markets. But it seems they now have rivals from unexpected sources:
One is China's State Administration of Foreign Exchange (SAFE), part of the People's Bank of China, the biggest overall public sector investor, with $3.9 trillion under management, well ahead of the Bank of Japan and Japan's Government Pension Investment Fund (GPIF), each with $1.3 trillion.

SAFE's investments include significant holdings in Europe. The PBoC itself has been directly buying minority equity stakes in important European companies.

Another large public sector equity owner is Swiss National Bank, with $480 billion under management. The Swiss central bank had 15% of its foreign exchange assets – or $72 billion – in equities at the end of 2013.
Public pension funds and sovereign wealth funds invest their pension contributions and exchange reserves earned in foreign trade, which is fair enough. The justification for central banks to be playing the stock market is less obvious. Their stock purchases are justified as compensating for lost revenue caused by sharp drops in interest rates. But those drops were driven by central banks themselves; and the broad powers delegated to central banks were supposed to be for conducting "monetary policy," not for generating investment returns. According to the OMFIF, central banks collectively now have $13.2 trillion in assets (including gold). That is nearly 20% of the value of all of the stock markets in the world, which comes to $62 trillion.
(Read the rest of the story here…)