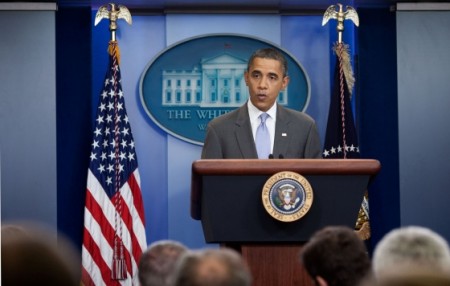 Could U.S. air strikes range into Syria?
"[W]e don't restrict potential U.S. action to a specific geographic space," a "senior administration official" told reporters on Thursday, shortly after President Obama announced he is sending up to 300 American military advisers to Iraq.
"The president's made clear time and again that we will take action as necessary, including direct U.S. military action if it's necessary, to defend the United States against an imminent threat," the official, speaking on background, told a conference call.
(Read the rest of the story here…)