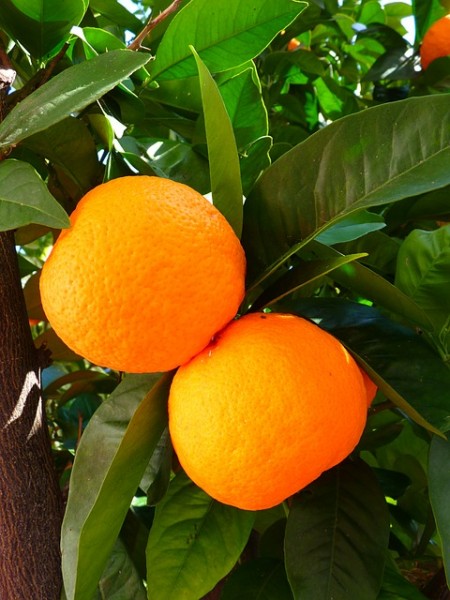 Anyone who delights in freshly squeezed orange juice or eats grapefruit for breakfast should take a moment to stop and savor the taste of those citrus fruits. Many of them are at risk of being destroyed by a disease spread by an invasive pest that's been sweeping across the citrus-producing regions of the world.
"It's horrible — it's a disaster," says Fred Gmitter, a professor of horticulture science at the University of Florida Citrus Research and Education Center.
It might be time to kiss your OJ goodbye, unless science steps in to save the day.
At least 70% of Florida's citrus trees are already infected by the disease, known as citrus greening, huanglongbing, or occasionally just with an ominous "it," as in "It's here."
Florida's citrus crop this year is the lowest it's been in 30 years, and agricultural authorities have continued to lower their production estimates. Orange-juice prices are up nearly 20% this year alone and will continue to rise. The disease was a major factor in the lime shortage that made the price of a box of Persian limes jump from $18 to $85 last December. Prices could jump higher for oranges. Researchers and growers say that if a cure isn't found, the entire $9 billion Florida citrus industry could be destroyed.
(Read the rest of the story here…)