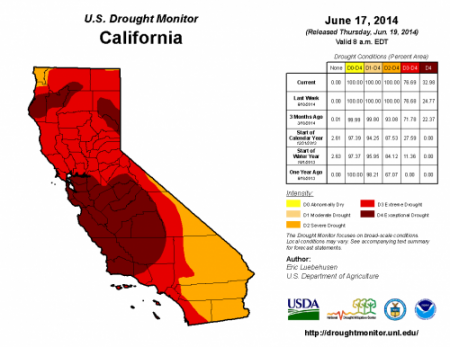 California's drought conditions have worsened over the past week with the percentage of the state suffering from the highest category increasing, the National Weather Service said Thursday.
"Exceptional" drought conditions have spread in Central California since a week ago, weather officials said. Areas in Northern California have also moved into this category since last week, according to the U.S. Drought Monitor.
Almost 33% of the state faces exceptional conditions. About 25% of the state faced those conditions last week.
Every part of California remains in what is considered severe drought.
A year ago, no part of the state was in exceptional drought conditions, the weather service said.
(Read the rest of the story here…)