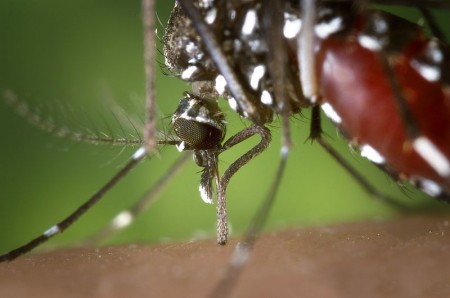 More cases of chikungunya, a painful virus spread by mosquitos, are being reported across the country.
The Centers for Disease Control has listed a total of 497 cases in the U.S. in 35 states, Puerto Rico and the Virgin Islands, 197 locally transmitted. Examiner.com reports that other state and local health agencies noted 40 cases, bringing the total to 537.
The outbreak is due to a recent epidemic that started late last year in the Caribbean. The first two locally transmitted stateside cases were reported in Florida late last week.
"The arrival of chikungunya virus, first in the tropical Americas and now in the United States, underscores the risks posed by this and other exotic pathogens," Roger Nasci, a mosquito expert at the Centers for Disease Control and Prevention, said in a statement.
(Read the rest of the story here…)